The Bafang BBS01 250w conversion kit is the only conversion kit that is street-legal in the EU, UK, and Australia. This makes this kit really interesting if you live in one of those regions. In this review, I will tell you everything you need to know about this little Bafang mid-drive motor.
What's included in the kit?
The Bafang BBS01 250w conversion kit includes all components that you will need for a conversion. The only other component that you will have to buy, is a suitable battery. Some sellers even sell the Bafang BBS02 250w conversion kit together with a suitable battery, so these include absolutely everything you need. At the bottom of this review, I have listed some of my recommended sellers where you find complete kits or separate batteries and Bafang BBS01 250w motors.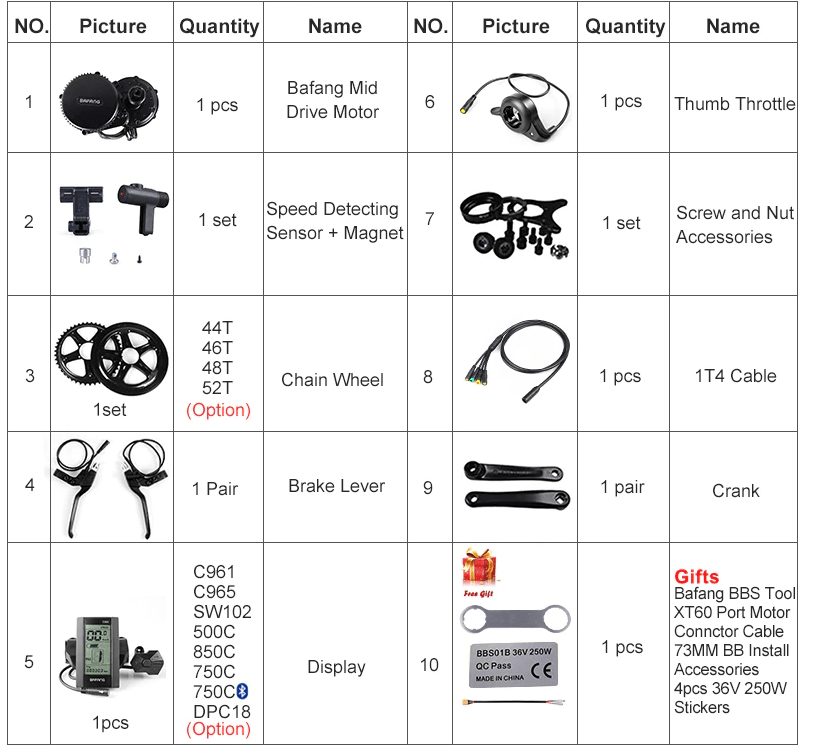 The Bafang BBS01 250w conversion kit will include the following components:
A motor unit with integrated controller (36V – 15A – 250W)
A display (DPC18, P850C, P860C, 750C, SW102, C965 or C961)
A chainring (44T, 46T, 48T or 52T) + plastic guard
Brake levers with integrated cut-off switches (or hydraulic cut-off sensors)
Throttle (generally a thumb throttle style)
Speed sensor + magnet
Wiring harness
Two crank arms (left and right)
Mounting hardware
Bafang lock ring tool (not always included)
It can be seen that with 3 of the components, a choice needs to be made. You will have to choose a display, chainring, and the type of cut-off switches. In the parts below, I will explain how you can make the correct choices for your bike.
Which display to choose?
The Bafang BBS01 supports a lot of different displays. Most sellers offer you the option to choose one of them. Luckily, it doesn't really matter which display you choose. All displays basically have the same functionality and there will not be a difference in the performance of your motor between the display. The main differences are purely aesthetic and size-wise. Some displays offer color displays, others don't. Some displays are quite big, while others are really discrete.
You just choose the one you think looks nice and displays the information clearly. If you must have an integrated USB charging port on your display, you are limited to a few displays, however. You will then be limited to the P850C, 850C, DPC18, and 860C displays, all these displays offer a USB charging port from which you can charge your smartphone.
If you are not sure which display to go for, my recommendation would be: if you want the cheapest option -> C965, if you want the best-looking display -> P850C or DPC18, if you want the most discrete display -> SW102.
How big should my chainring be?
A lot of sellers also give you the option to choose a chainring size. You can choose between a 44T, 46T, 48T, or 52T. In order to find out which chainring is best suited for your bike, you should look at your current biggest chainring. If you have a 3-speed front derailleur, and therefore also 3 different size chainrings. You will now look at how many teeth the biggest chainring has. If you know how many teeth your current biggest chainring has, you will now go for the chainring option closest to that number.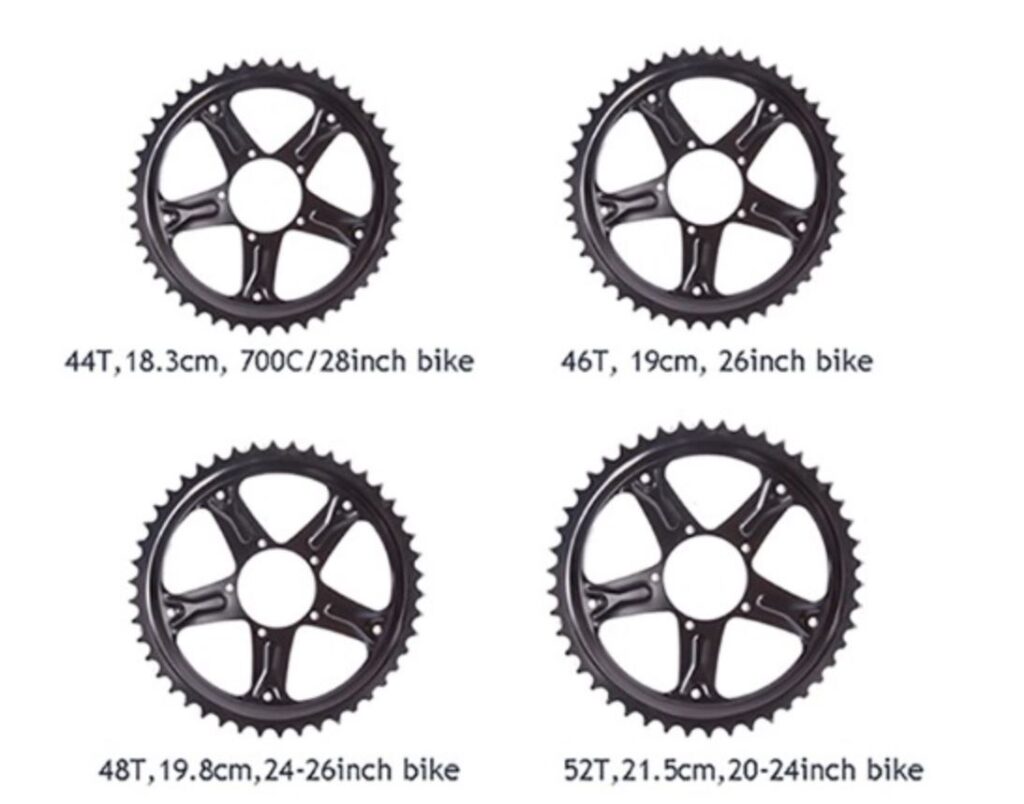 If you are in doubt between two sizes, always choose the smallest chainring. This way, you will have less chance of having clearance issues. Another thing to consider is what your main use case for the bike will be. If you are planning to climb a lot of hills, the smallest chainring will probably be the best option for you. You then might also like this 130BCD chainring adapter which allows for even smaller chainrings (for hill climbing). If you find that you have clearance issues with your frame and the chainring, you should look at these spacers.
Which cut-off switches?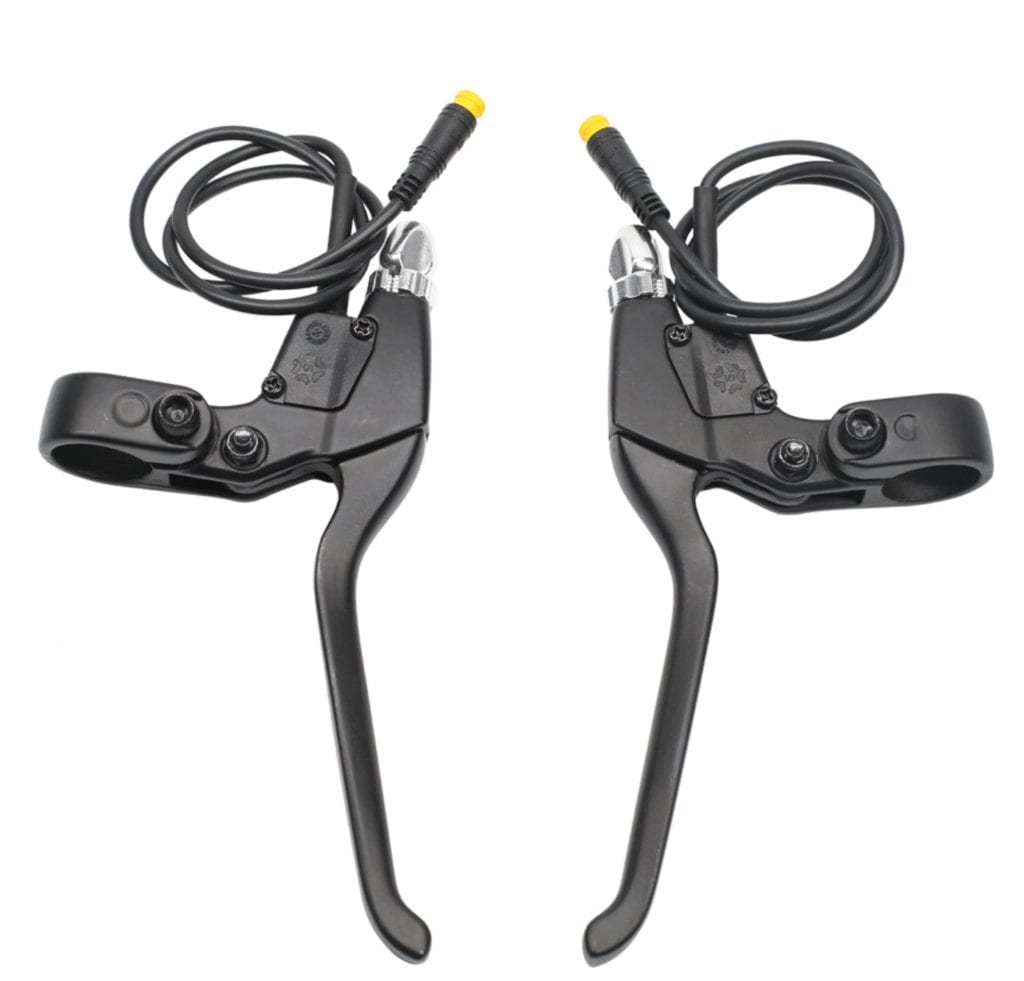 Determining which type of cut-off switches you need is really easy. If you have cable brakes, go for the brake levers with built-in cut-off switches. You will just replace your current brake levers with these. If you have hydraulic brakes, however, then you will need to go for the hydraulic cut-off switches. These switches can be stuck to your existing hydraulic brake levers. You, therefore, don't have to replace the entire brake levers, which would be really hard on hydraulic brakes. Sellers on Aliexpress often replace the brake lever cut-off switches for hydraulic cut-off switches for free if you ask them.
Installation and compatibility
There are a couple of things you should consider when you want to install a Bafang BBS01 mid-drive motor on your bike. The most important thing is that your bike should have a removable bottom bracket. This implies that your bottom bracket can be unscrewed using a special tool. This is necessary because the motor will be installed in place of the bottom bracket. The bottom bracket should have a diameter of 33.5 mm and a width between 68mm and 73mm. This might sound complicated, but almost all bikes feature a bottom bracket with these specifications, it's an industry standard.
Some bikes (mostly expensive bikes) feature pressed bottom brackets, which can not (easily) be removed. If your bike has a bottom bracket of this type, this kit can't be installed on it. If you are not sure if your bottom bracket is removable, ask your local bike shop, they can tell you just by looking at it. In addition to this bottom bracket specification, there are some other things to consider:
The bike should be chain driven (not belt driven)
Disc brakes are recommended, but not necessary
The bike shouldn't have a closed chainguard (will cause clearance issues with the motor)
Derailleur systems are preferred over IGH systems (derailleurs can handle more power and torque)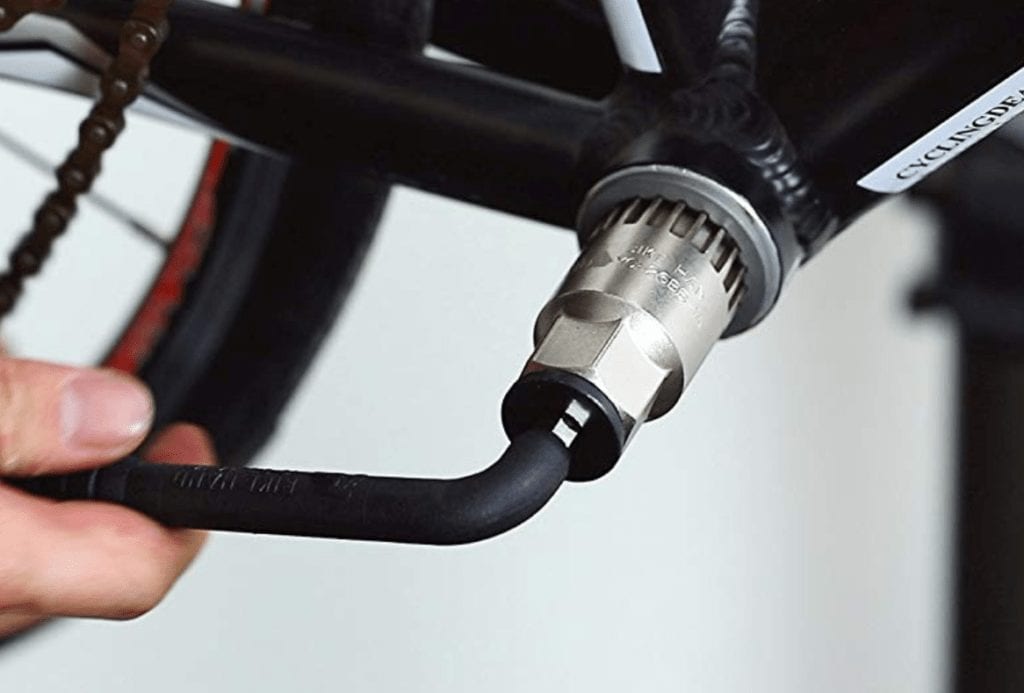 There are lots of really detailed installation guides that can help you install this Bafang BBS01 kit. The installation procedure of the Bafang BBS01 is the same as the BBS02 or BBSHD, so you can watch any of those installation videos as well. I can recommend this installation video, which also mentions which tools you will likely need.
Buy the Bafang BBS01 @Aliexpress – Global shipping:
Reprogramming ability
The Bafang BBS01 mid-drive motor's parameters can be changed using a programming cable and special free-to-download software. This programmability function makes the Bafang BBS01 even more versatile, you can really tweak it to your liking. You can alter settings like: maximum power, PAS behavior, throttle behavior, and more. Reprogramming a Bafang BBS01 motor should be done with care though since it can harm your motor if done incorrectly. The stock settings out of the factory are excellent most of the time and don't have to be changed. If you however do want to change some settings, please following a detailed guide. I can recommend this guide.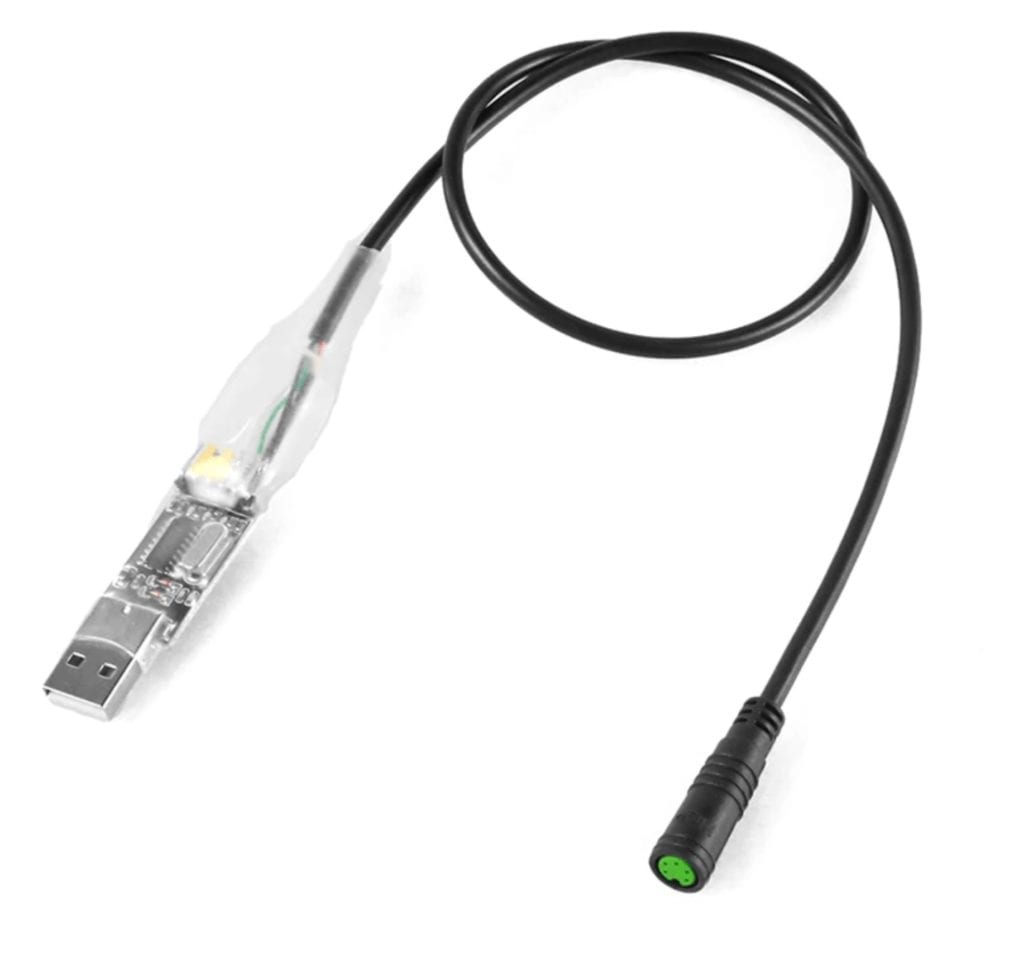 Performance
The BBS01 has a built-in 36V, 15A controller. This gives the motor a theoretical maximum power output of (42 x 15) = 630 watts. So you might wonder, why is this motor then listed as a 250-watt motor? The answer is simple, the maximum power output depends on how the motor is programmed. The BBS01 250W version is programmed in such a way that the motor does not use more than 250W of power. This is what makes it street-legal.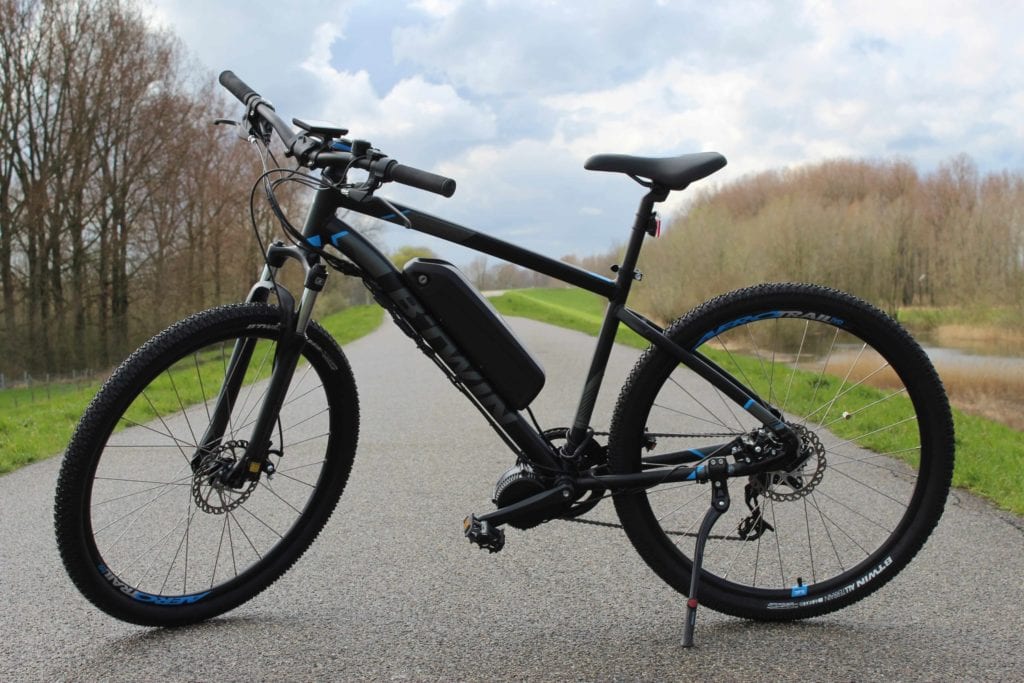 In addition to the 250W power limit, the motor will also stop assisting above 25 km/h to comply with this EU, UK, and AU regulation as well. The nice thing about the BBS01, is that you could also remove these restrictions. You could remove the speed limit and increase the power to a maximum of 630 watts. If you do this, the motor will not be street-legal anymore in the EU, UK, and AU though.
The speed limit can be easily changed or removed in the display menu, you can do this on the bike itself. If you want to increase the maximum power output, you will have to do this with a programming cable and programming software as stated above. It's nice that these restrictions can be removed if you wanted to. Many people however will not remove these restrictions and will want to use it as a street-legal conversion kit for their bike. I will know talk about how the motor will ride and feel if you use the BBS01 in this way.
Ride and feel
A bike with a BBS01 installed really provides a pleasant ride. The BBS01, like the other Bafang mid-drives, has a cadence-based pedal assist. This means that the system will give a certain amount of assistance dependent on the cadence at which you pedal. A cadence system generally is considered to be worse than a torque-sensing system. I will have to say that Bafang did a really awesome job with this cadence system. The assistance feels natural and comes in gradually. It's the best cadence system I have ever tested on an ebike and can compete with torque-sensing systems, which is really impressive.
The fact that you could change all the parameters with reprogramming, makes it an even more flexible motor as well. You can really tune the bike to your liking. The out of the box software often is excellent as well, but if you want to go the extra mile, I would really recommend looking into the programming feature.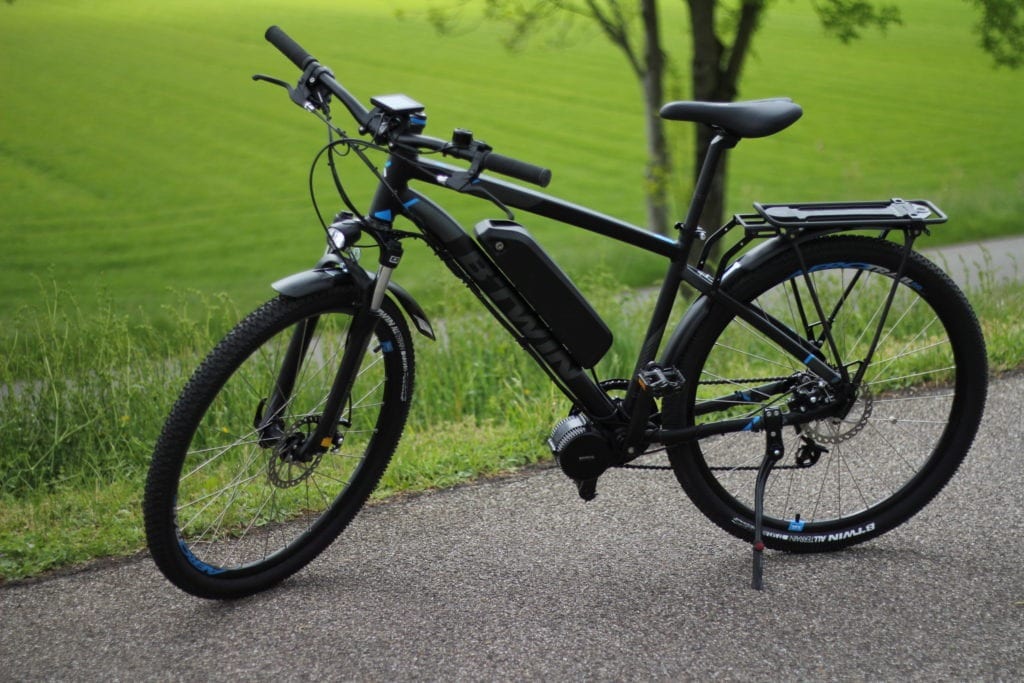 The other great feature of the BBS01 is its really high torque figure. The BBS01 can output a maximum torque of 80 Nm, which is really high spec for a 250w motor. This torque, in combination with the gearing, will allow you to climb any hill effortlessly.
A mid-drive motor, in general, is positioned in a nice way on the bike. The weight of the motor is low down and centered on the bike. This gives the bike a great balance which will result in excellent corner handling. The motor also runs really smooth and quiet, which makes it feel like a more expensive motor than it actually is. All in all, it's just a really well-put-together system. You will be amazed by how excellent the BBS01 rides!
Build quality
Build quality can be considered excellent as well. The BBS01 is enclosed in the same enclosure as its bigger brother the BBS02. The enclosure is made out of metal and feels really sturdy. The paint on the enclosure is also pretty scratch-resistant and looks awesome in my opinion. You also won't have to worry about cycling in the rain with the BBS01. The enclosure is IP65 rated, so it's protected from lower pressure jets of water. You should only take care when washing the bike with (high pressure) water.
Reliability and problems
Reliability is often the biggest downfall with the Bafang mid-drive motor line-up. The Bafang BBS02 and BBSHD cope with rather frequent controller failures. Fortunately, the BBS01 doesn't have these same problems. The controller of the BBS01 is a lot more reliable than the BBS02 and BBSHD. The controller of the BBS01 is built with similar components as the BBS02 and BBSHD controllers though. The fact that the BBS01 controller is more reliable, is because the motor runs at a lot less power. If you only use 250W on the BBS01, the controller doesn't get stressed at all, which lowers the chance of failures drastically.
The BBS02 and BBSHD most of the time are run at much higher power levels (1000+ watts), which causes a lot more stress on the controllers. This high power tends to be the reason why the controllers fail. Because the BBS01 most of the time does not use more than 250 watts of power, the stress on the controllers is low and controller failure, therefore, is less common. Having said this, controller failures still do occur, but they for sure don't fail as often as their higher-spec versions.
Periodic maintenance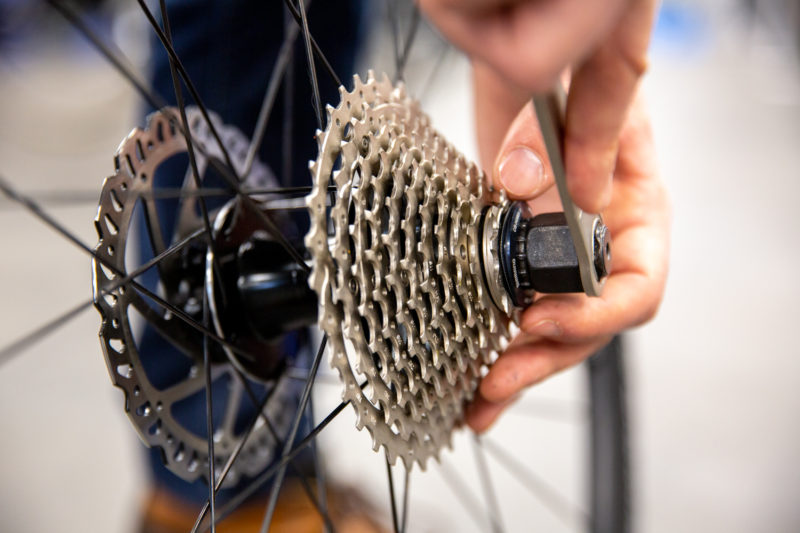 Another thing to consider when buying a BBS01 is the maintenance that will come with it. A mid-drive motor in general will put a lot more strain on your drivetrain. You therefore will have to replace your chain and cassette or freewheel more often. This shouldn't come as a surprise since more power and torque on your drivetrain will ofcourse result in faster wear. So periodic maintenance will be necessary with a BBS01 system installed, but this is the case for all mid-drive ebikes, it's just inherent to the way the power is applied to your bike.
If you want little to no maintenance on your bike, a mid-drive system probably isn't for you, you should then look at a hub motor system instead. I can highly recommend the Bafang hub motor conversion kit. This system is really reliable and pretty much maintenance-free, it does have some downfalls with respect to mid-drive systems though. But if reliability and low maintenance are really important to you, definitely look into this system. You can find more about it in this review.
Buy this Bafang BBS01 250w conversion kit @Aliexpress – Global shipping:
Conclusion
The Bafang BBS01 is a great system for people looking into building their first DIY ebike. The motor has an awesome pedal-assist system, a high-quality build, great versatility, and amazing power and torque! The fact that the BBS01 is the only street-legal mid-drive motor in Bafang's line-up makes it especially interesting for people living in the EU, UK, or AU.
If you want all the great things that the BBS01 has to offer, but don't really care about it being road-legal, I would highly recommend the BBS02 or BBSHD instead. These motors are very similar to the BBS01 in all ways but offer a lot more power. With these high-power motors, you can reach higher speeds and climb hills on another level. So if you are into this, definitely check out my BBS02 review and BBSHD review.
All in all, you can't really go wrong with the BBS01. It's just an awesome system that doesn't have a lot of downfalls. The biggest downfall of the BBS02 and BBSHD is their reliability, the BBS01 doesn't share these reliability issues though, which makes it a near-perfect conversion kit!
| | |
| --- | --- |
| Power: | (4.0 / 5) |
| Torque: | (4.0 / 5) |
| Pedal assist: | (4.5 / 5) |
| Build quality: | (4.5 / 5) |
| Low maintenance: | (3.5 / 5) |
| Reliability: | (4.0 / 5) |