Many DIY e-bike builders are looking for the most suitable and cheapest ebike battery solution for their self-build e-bike. There are many options available to buy in 2020, but you could also build a battery yourself. In this article, I will help you decide which is the best option for you. I will also discuss everything you need to know about the DIY ebike batteries.
What's inside an ebike battery?
Let's start by explaining all the components that are inside an ebike battery. All ebike batteries consist out of 3 major components: The battery cells themselves, a battery management system (BMS), and some sort of enclosure. In today's modern ebike batteries Li-Ion is the most common battery technology used. Li-Ion batteries have a relatively high capacity and can output lots of power. This makes them ideal for ebikes. You can also find Li-Ion batteries in your smartphone, the difference with the cells in the ebike batteries is the form factor. In 99% of the cases, ebike batteries use the 18650 Li-ion form factor. The 18650 looks like your typical AA or AAA battery but actually is quite a bit larger. The 18650 format is ideal since you can connect a lot of them in series or parallel to make a big ebike battery.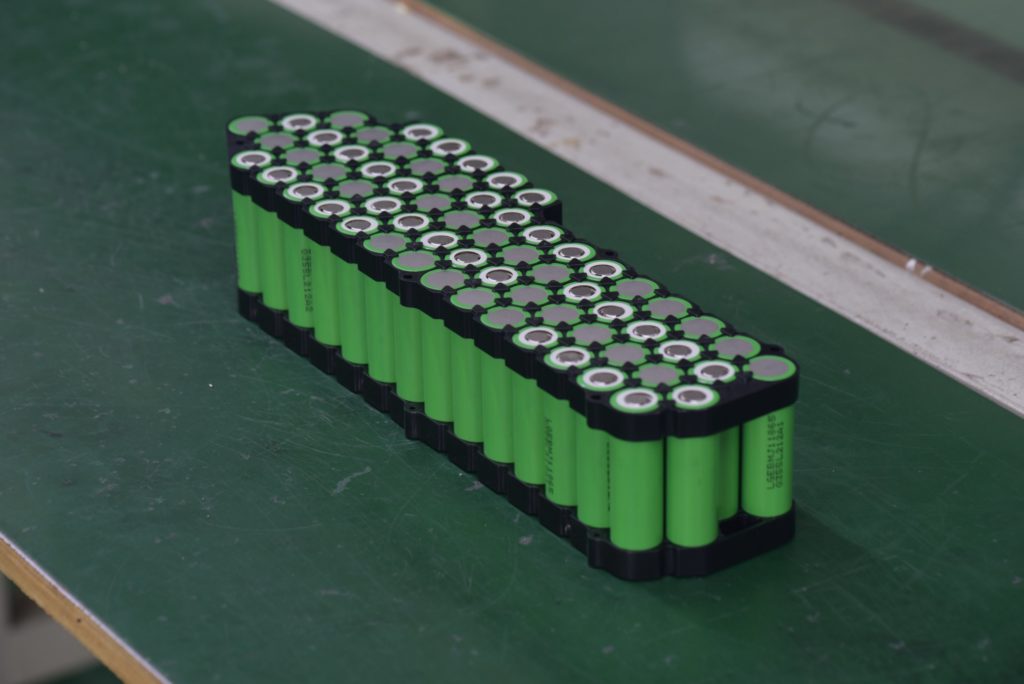 Battery voltage and capacity
The amount of series connection determines the voltage of the battery. A 48V ebike battery has 13 18650 cells connected in series. In order to get more capacity, you can run these rows of 13 cells in parallel with multiple rows of 13 cells. Let's say you have 52 x 3Ah 18650 cells, if you connect 4 times 13 cells in series and you connect those in parallel you will have a 48V 12Ah ebike battery. You might ask: How do I know what voltage my battery will be? You can assume that the average voltage of a 18650 cell is 3.7V, so if you have 13 in series: 13 * 3.7 = 48V.
The voltage of your battery won't be stable, however. A fully charged battery has a higher voltage than an almost empty battery. A fully charged 48V battery has a voltage of 54.6V while an empty 48V battery has a voltage of around 42V. This is also the reason why your ebike has less power when your battery is at a lower charge. All ebike motors and controllers are designed to handle this changing voltage so that it doesn't cause any problems.
BMS and Enclosure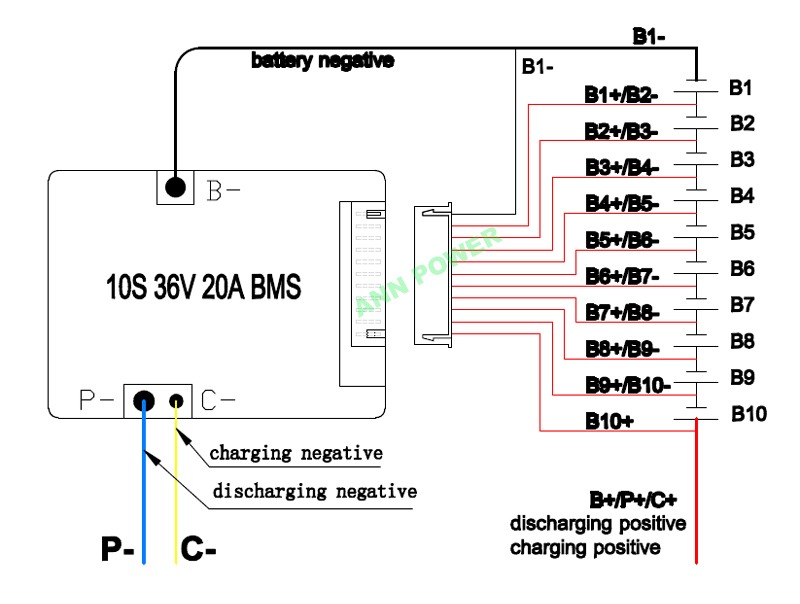 So what is the function of the BMS? The BMS protects the battery against a lot of things. It will prevent short circuits, over-discharging, overvoltage, unbalanced cells, and many more. It basically keeps your battery safe and healthy. A BMS is absolutely essential to any battery. I will not explain the exact working of a BMS, because that will be too in-depth for this post.
So to complete the battery, you need some sort of enclosure. You have bottle mount enclosures with locks, luggage carrier enclosures, or batteries in bike bags. There are many options available today, so you will be able to find a suitable enclosure for every bike. A battery of course also needs a main connector plug and a charge port. Some batteries also have battery percentage indicators on them, which is very convenient.
So how do you build an ebike battery?
You first need to buy the right amount of 18650 cells for your battery. You will need to calculate this based on your desired capacity and voltage. Then you will need a suitable BMS. BMS's have specific current ratings, those ratings will decide how much power your battery can safely provide (assuming your cells can handle that power as well). If you, for example, want to run a BBSHD 1000 Watt 48V motor, you need to be able to run at least 25A continuous. So you will need a BMS with at least a 25A continuous rating (and cells that can output a certain amount of current). Because you will be running it at 48V (so 13 series cells) you will need a 13s BMS.
The last thing you need is an enclosure. You can choose to build your own or you can use a bike bag as an enclosure. You can also use a premade enclosure, such as a Hailong enclosure. If you go for this option you will be limited to the number of cells you can use.
Spot welding
In order to make all these components work together as an ebike battery, you will have to do some work. You will need to connect the cells together using a technique called spot welding. With a spot welder, you weld a nickel strip to the battery cells. A spot weld happens in a fraction of a second, therefore the battery doesn't heat up at all. This is the reason why you can't solder battery cells together. If they heat up too much, they will lose a lot of capacity. An average ebike battery needs about 300 spot weld connections to make it into a functional battery.
The second thing you need to do is wire up the BMS connections. The wires coming out of the BMS need to be soldered to the right battery connections. These wire connections, unlike the cell connections, can be soldered to the battery. There typically are just 10-15 BMS wire connections so isn't a problem. With all these connections made, you need to add the main battery connection wires and the charge plug. The last thing you do is placing the battery in a suitable enclosure.
Is building an ebike battery yourself hard?
Building an ebike battery yourselves definitely isn't easy. You will need a spot welder, spot welding skills, soldering skills, and generally a lot of battery knowledge. Building an ebike battery yourselves also isn't without risks. Li-ion batteries are very dangerous and can output a lot of power. Accidentally shorting the battery can cause big fires. If you have a metal ring and you touch an unprotected battery in the wrong place, you can end up with heavy burn marks. When 18650 cells get damaged they can also burst into flames. therefore store your 18650 cells in a safe place, preferably away from any flammable objects. So if you don't have sufficient knowledge about building batteries and you don't understand all the risks, you should never attempt it.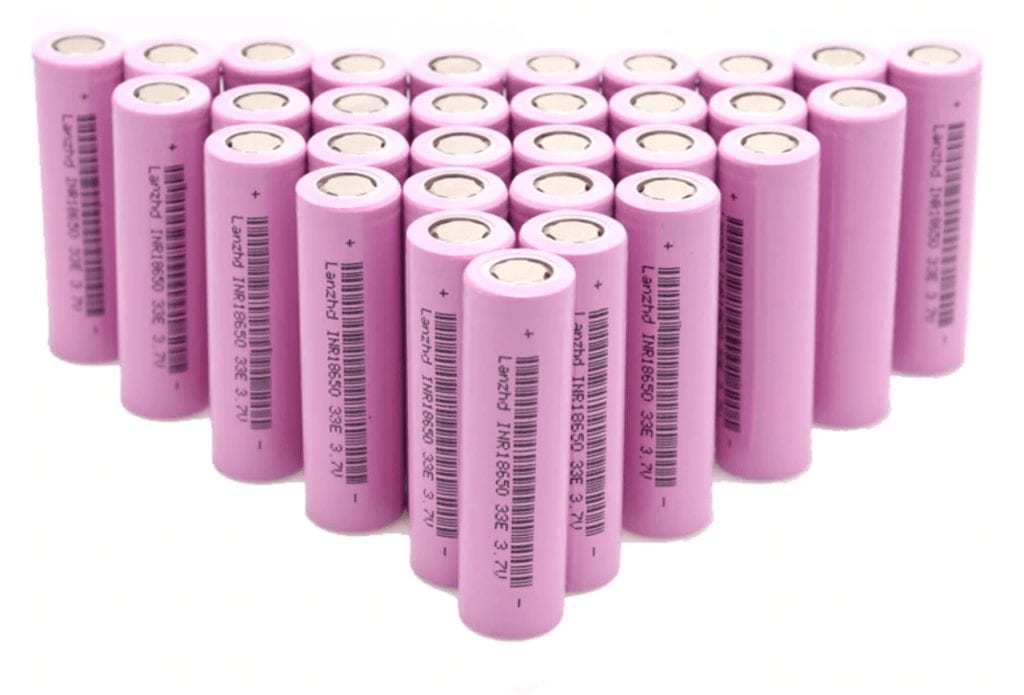 Is building an ebike battery yourself expensive?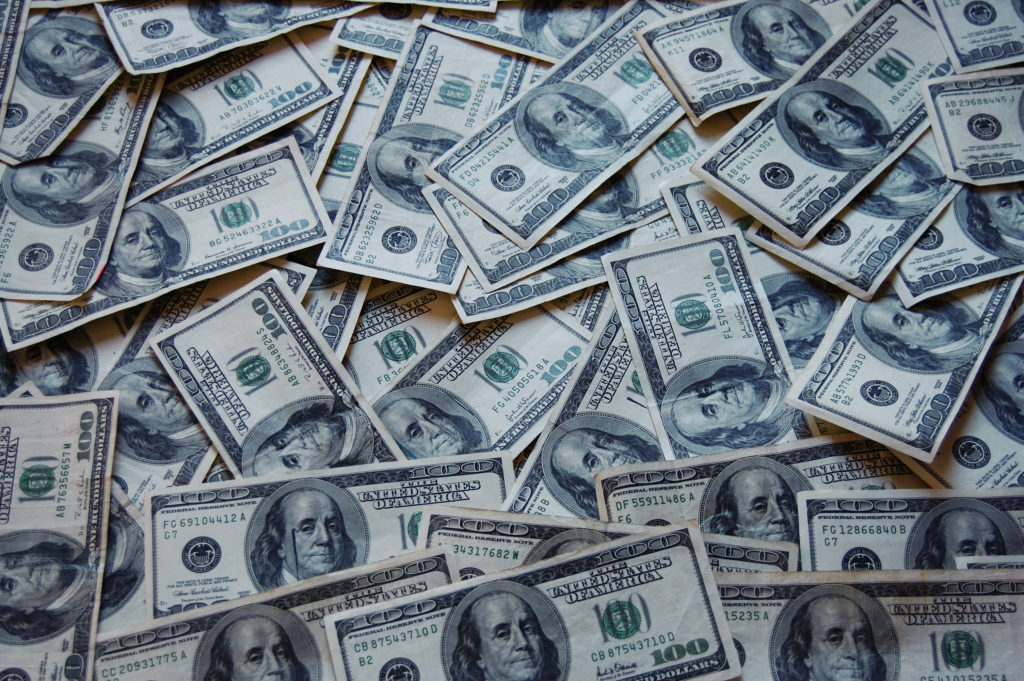 If you are only planning on building one battery, yes, it's expensive. Why you might wonder? Well, in order to build a battery you need a spot welder as I explained before. Spot welders can be quite expensive, the cheapest spot welders are already 150 euros or more. So the costs of the tools alone will already be very expensive. If you want to make more batteries, these upfront costs, of course, get split over the number of batteries you build.
For who is DIY ebike battery building?
DIY ebike battery building is for experienced hobbyists that have sufficient knowledge about batteries. They should also fully understand the dangers that these batteries can bring along. So if you are such a person and you want to make a crazy custom battery, go for it. You really can go crazy building a battery yourself. You can make massive capacity batteries that take up your entire bike frame or really high voltage batteries for extreme power ebikes. So if you have some special needs that aren't available commercially, you should definitely look into DIY battery building.
So, build or buy?
The answer to this question isn't that hard. Do you only want one battery? –> Buy. Do you want to spend little money –> Buy. Do you care a lot about safety –> Buy. Do you have special needs that aren't commercially available? AND You have sufficient knowledge about batteries –> Build. You see that most people probably should go for buying a battery. It's the easiest and most suitable solution for many people. Luckily there are a lot of good ebike batteries available for every type of bike that you can easily buy. I will list a couple of really good battery options and DIY equipment/parts below.
I hope that you found out which option is the best for you. Both options can lead to excellent DIY e-bikes, so you can never go wrong! Good luck with building your e-bike!
My favorite ebike batteries (global shipping)
My favorite DIY battery making equipment (global shipping)
If you have any questions, want to start a discussion, or need some support, please use the comment section below. I will respond to you within 24 hours.