The Bafang BBSHD mid-drive motor conversion kit is one of, if not the, most powerful conversion kit you can buy. With its 30A controller, you can squeeze more than 1500 watts of power out of this brutal machine! With this amount of power, you can reach incredible speeds, climb any hill, and accelerate like no other ebike can. In this review, I will tell you all the things to like and not to like about Bafang's flagship BBSHD mid-drive motor conversion kit.
What's included in the kit?
The Bafang BBSHD conversion kit includes all the parts that you will need for a conversion. The only extra essential component that you will need, is a suitable battery. Some sellers sell the Bafang BBSHD together with a battery. If you buy such a kit, you will have absolutely every essential component. But you ofcourse can also buy the BBSHD kit and battery separately. At the end of this review, you can find some of my recommend sellers where you can buy the BBSHD conversion kit, suitable batteries, or complete kits.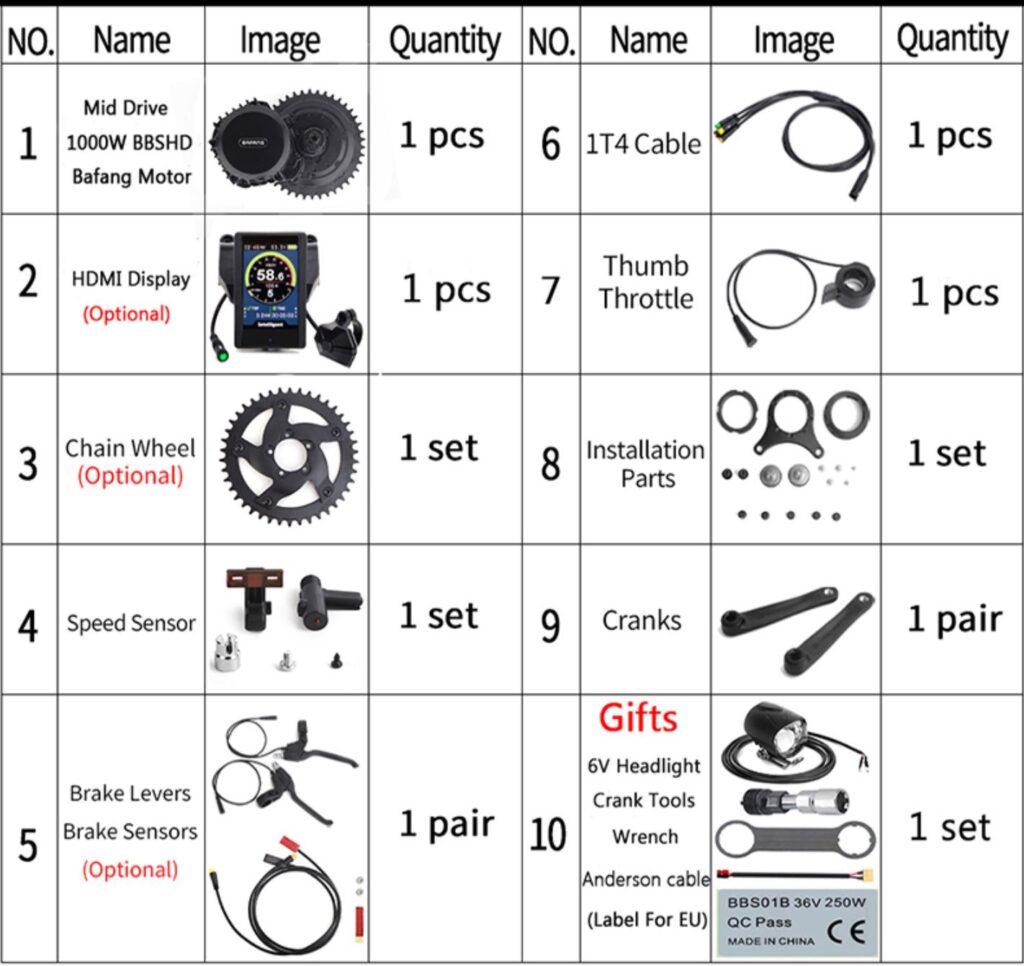 A Bafang (BBSHD) mid-drive motor kit will include the following components:
A motor unit with integrated controller (48V, 30A for BBSHD)
A display (DPC18, P850C, P860C, 750C, SW102, C965 or C961)
A chainring (44T, 46T, 48T or 52T) + plastic guard
Brake levers with integrated cut-off switches (or hydraulic cut-off sensors)
Throttle (generally a thumb throttle style)
Speed sensor + magnet
Wiring harness
Two crank arms (left and right)
Mounting hardware
Bafang lock ring tool (not always included)
From the components list, it can be seen that three of the components have multiple options. Here you will have to choose one of the options. Unlike the other Bafang mid-drive kits (BBS01 and BBS02), the Bafang BBSHD also comes in multiple bottom bracket widths. So here you will have to choose the correct size for your bike as well. The following sections will guide you through these choices if you would decide to buy a Bafang BBSHD kit.
Which bottom bracket width version (68mm, 100mm or 120mm)?
The Bafang BBSHD motor comes in three different bottom bracket sizes: 68mm, 100mm, and 120mm. Which size you will need, depends on the type of bike that you want to convert. Almost all regular bikes will fit the 68mm BBSHD version. The 68mm version can be used on bikes that have a bottom bracket width between 68-73mm. This bottom bracket width is really common and can be found on almost all bikes. So if you want to convert a regular mountain bike, hybrid bike, road bike, etc, you should choose the 68mm version.

So why does the Bafang BBSHD also come in 100mm and 120mm versions? The answer is that these versions are specifically made for fat-bikes. Fat-bikes, are mountain bike-style bikes that have a very wide frame to accommodate really fat (wide) tires. Because the frames of these fat-bikes are really wide, the bottom bracket is really wide as well. So if you want to convert a fat-bike, you should get either the 100mm or 120mm version. Some fat-bikes have a 100mm wide bottom brackets, others have a 120mm wide bottom brackets. You will have to measure the width indicated in the picture to find out which version you will need.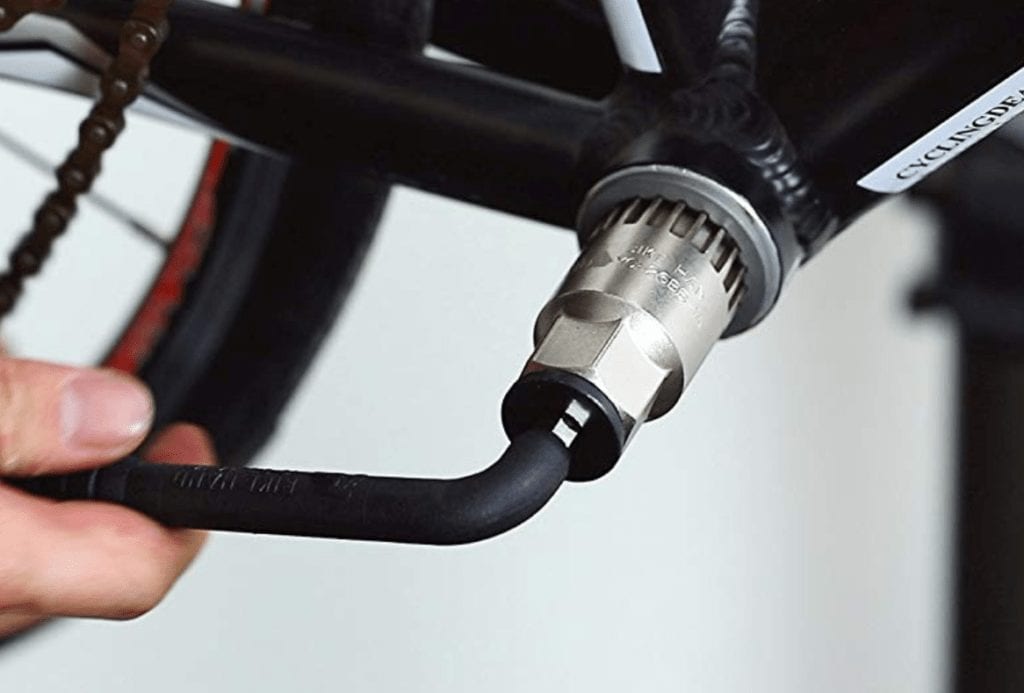 The Bafang BBSHD actually is the only mid-drive motor that has a specific version for fat-bikes. The BBS01 and BBS02 are only available in the 68mm version. So if you want to convert a fat-bike, the BBSHD will be your only option in the Bafang mid-drive conversion kit line-up.
Which display to choose?
In general, it doesn't really matter which display you choose. The difference between the displays is mostly esthetic, they all have the same functionality. The difference is in the way they display the information, the display type, and their size. You should just choose the one you think looks nice and displays the information clearly. There is one small difference in functionality between the displays though. If you absolutely want to have a USB port for charging your smartphone, you are limited to the P850C, 850C, DPC18, and 860C. These displays all have this feature.
My recommendation would be: if you want the cheapest option -> C965, if you want the nicest looking display -> P850C, DPC18, or 860C, if you want the smallest, most discrete display -> SW102.
How big should my chainring be?
A lot of sellers offer you the option to choose the size of chainring that you will get with your BBSHD. The best way to determine which chainring will fit your bike is to look at your current biggest chainring. Let's say you have a 3-speed front derailleur, and therefore also 3 different size chainrings. You will now look at how many teeth the biggest chainring has. If you know how many teeth your current biggest chainring has, you will now go for the chainring option closest to that number.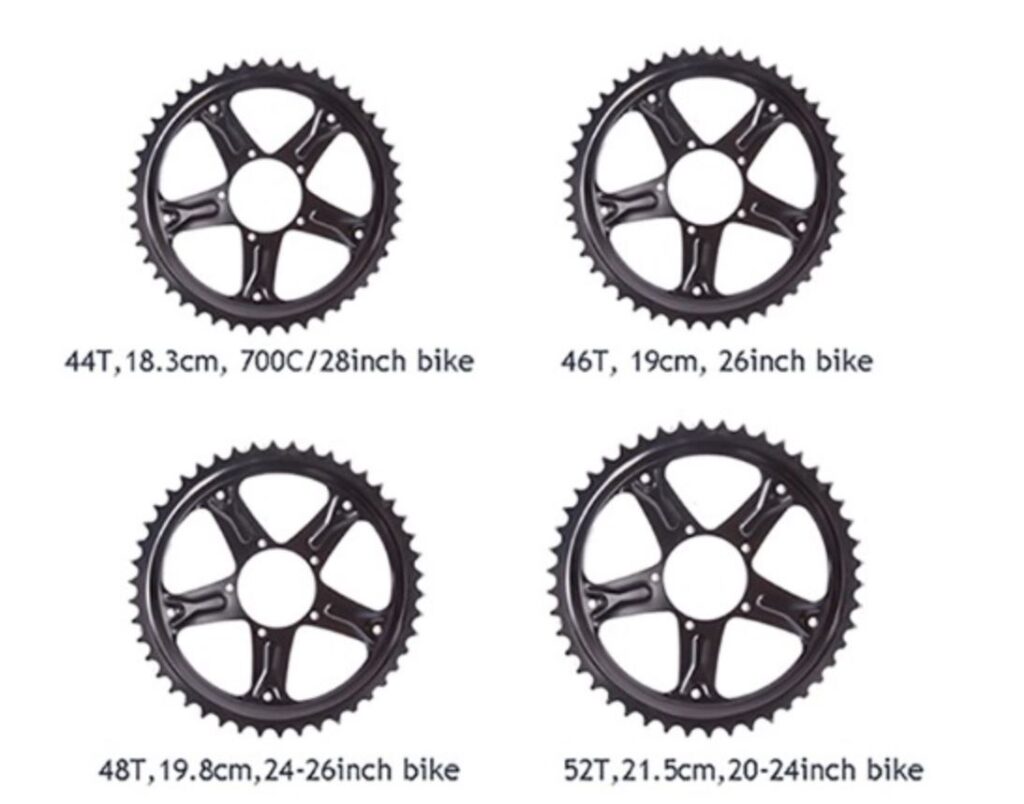 So if your biggest chainring is a 42T, you will go for the 44T. If you are in doubt between two sizes, always go for the smaller option. The smaller the chainring, the less chance of clearance issues. If you still encounter clearance issues then there, fortunately, is a solution for this. In that case, you can order these spacers. Those spacers will bring the motor a little bit outwards so that the chainring will clear the frame.
A bigger chainring will give you better pedal cadence at high speeds, but lower wheel torque. If you want to use the BBSHD a lot for climbing steep hills, you might be better off with a chainring smaller than 44T. If this is what you want, you will have to go for third-party options because Bafang doesn't provide chainrings smaller than 44T. Buying a 130BCD chainring adapter for the BBSHD will allow you to fit regular (smaller) chainrings commonly used on mountain bikes. A small chainring can make the bike a bit prone to making wheelies though, so that is something to consider.
Which cut-off switches?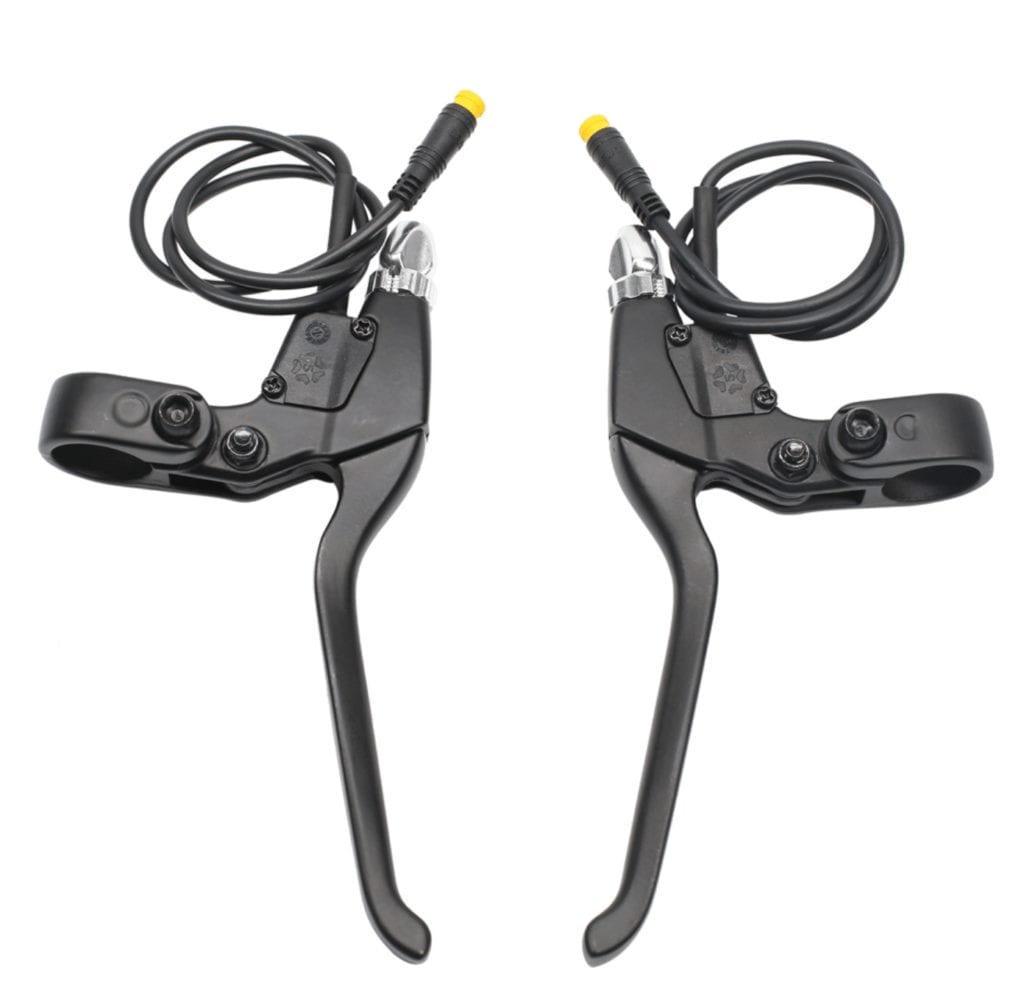 Determining which type of cut-off switches you need is really easy. If you have cable brakes, go for the brake levers with built-in cut-off switches. You will just replace your current brake levers with these. If you have hydraulic brakes, however, then you will need to go for the hydraulic cut-off switches. These switches can be stuck to your existing hydraulic brake levers. You, therefore, don't have to replace the entire brake levers, which would be really hard on hydraulic brakes. Sellers on Aliexpress often replace the brake lever cut-off switches for hydraulic cut-off switches for free if you ask them.
Installation and compatibility
If you want to install a Bafang BBSHD motor, your bike should have a removable bottom bracket with a diameter of 33.5 mm. Most bikes have a removable bottom bracket with this diameter specification because it's a standard dimension in the bike industry. A removable bottom bracket implies that the bottom bracket can be unscrewed using a special tool. Some bikes (mostly expensive bikes) feature pressed bottom brackets, which can not (easily) be removed. If your bike has a bottom bracket of this type, this kit can't be installed on it. If you are not sure if your bottom bracket is removable, ask your local bike shop, they can tell you just by looking at it.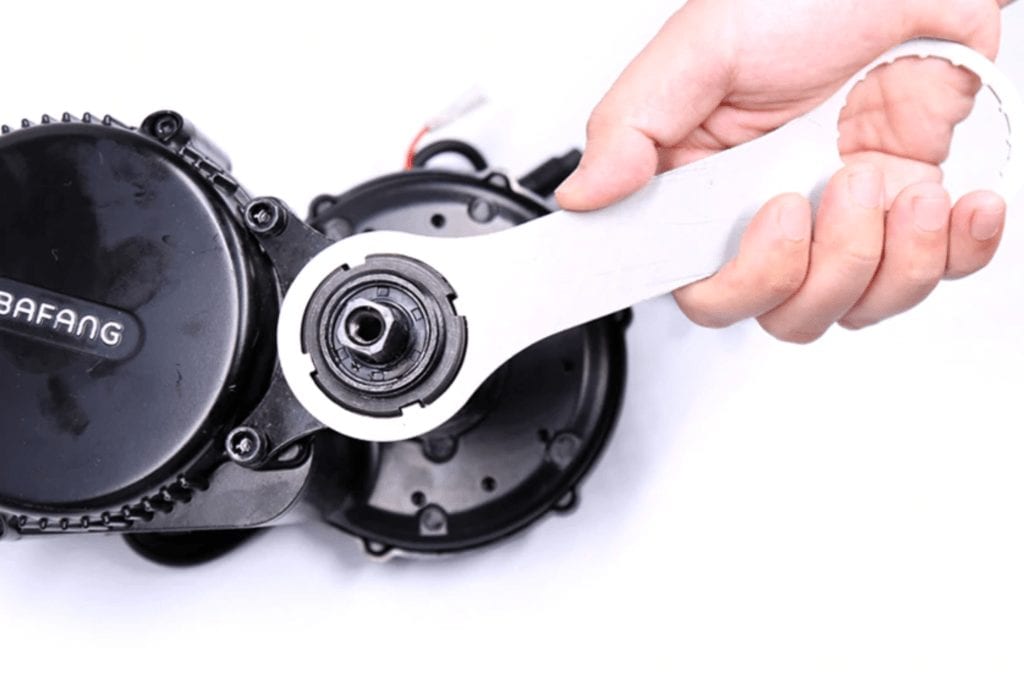 Some other things to consider with respect to compatibility:
The bike should be chain driven (not belt driven)
Good suspension is recommended at these power levels
Disc brakes are recommended for good stopping power
The bike shouldn't have a closed chainguard (will cause clearance issues)
Derailleur systems are preferred over IGH systems (IGH systems can often not handle the extreme power of the BBSHD, research this thoroughly before installing a BBSHD on an IGH drivetrain)
There are lots of really detailed installation guides that can help you install the Bafang BBSHD conversion kit. The installation procedure of the BBS01, BBS02, and BBSHD mid-drive motors from Bafang is the same. So you can watch any of those installation videos as well. I can recommend this installation video, which also mentions which tools you will likely need.
Buy the Bafang BBSHD @Aliexpress – Global shipping:
Reprogramming ability
The Bafang BBSHD mid-drive motor's parameters can be changed using a programming cable and special free-to-download software. This programmability function makes the Bafang BBSHD even more versatile, you can really tweak it to your liking. You can alter settings like maximum power, PAS behavior, throttle behavior, and more. Reprogramming a Bafang BBSHD motor should be done with care though since it can harm your motor if done incorrectly. The stock settings out of the factory are excellent most of the time and don't have to be changed. If you however do want to change some settings, please following a detailed guide. I can recommend this guide.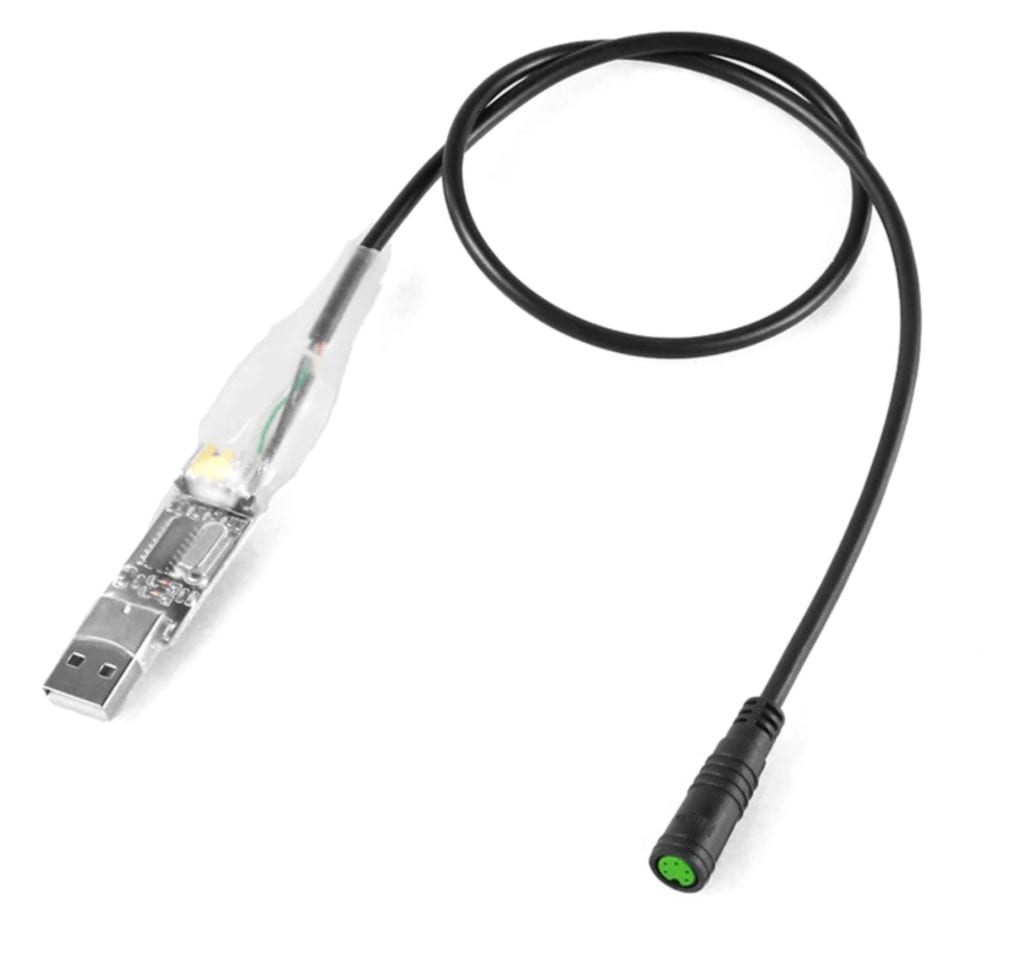 Performance
The BBSHD is an extremely powerful mid-drive motor. The BBSHD is listed as 1000 watts, but in reality, can output a lot more power. With its built-in 30A controller, it can output a maximum of 1638 watts of power with a fully charged 48V battery. If you decide to go with a 52V battery, it can output a maximum of 1764 watts of power. This is an absolutely insane amount of power! The BBSHD also has a maximum torque rating of 160 Nm, which is a crazy high figure for an ebike.
If extreme power is what you are looking for, the BBSHD is definitely for you. If you would use all the power in the highest gear, you can reach speeds up to 70 km/h (43 mph)! I would never recommend going this fast on a bike, but it really shows the power of this motor. In a low gear, you will be able to climb the steepest hills like they aren't even there. The acceleration that this motor can provide is also on another level, you will be pulling wheelies with ease in the lowest gear.
So if you want an extremely fast and fun ebike, the Bafang BBSHD will probably be the conversion kit for you. You ofcourse don't have to use this insane power all the time, if you select a lower PAS level, you can cruise around comfortably. But if you want to unleash all hell, you can do this as well.
The fact that you can still use your gears makes it even more versatile. You can use a low gear for climbing and a high gear for high top speeds. If you are planning on using multiple gears, I would highly recommend installing an additional gear sensor. This sensor will cut off power when the gear switching action takes place. This will prevent your derailleur, cassette, or chain from breaking when you accidentally would switch gears under high load.
Ride and feel
The Bafang BBSHD uses the same cadence pedal-assist system as on the other Bafang mid-drive motors. I think this cadence PAS system is the best cadence system on any conversion kit. It isn't quite as good as a torque-sensing system, but for a cadence system, it is really well-performing. The assist feels natural and comes in gradually. Because the BBSHD can be reprogrammed as well, you can really fine-tune it exactly to your liking. This feature makes the Bafang mid-drive motors really flexible. The Bafang mid-drive conversion kits are also the only conversion kits that have this ability, which makes them truly unique.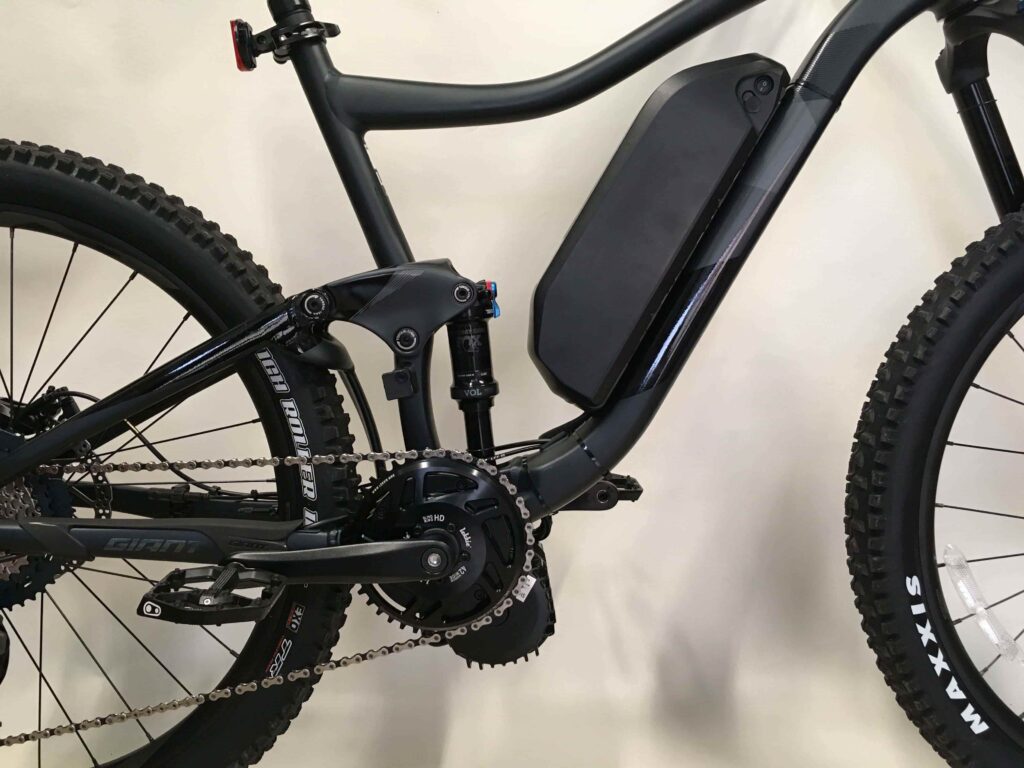 The throttle of the Bafang BBSHD isn't the most precise throttle, but it does the job. When using the throttle only, it really feels like riding an electric motorcycle, which is an amazing feeling! If you are planning to ride your bike like this, it is highly recommended to wear a helmet and preferably also some protective gear. I just can't stress enough how powerful the BBSHD is, therefore you should also protect yourself properly from this kind of power.
A mid-drive motor, in general, is positioned low and in the center of the bike. This gives mid-drive ebikes a way better weight balance than hub motor-type ebikes. This is especially important for mountain bikes in which you want the center of gravity as centered and low as possible. The motor itself has internal gears that run smoothly and don't make a lot of noise. It's just a nicely put-together system that works really well in almost all situations. You won't be disappointed with how the Bafang BBSHD mid-drive conversion kit rides.
Build quality
The Bafang BBSHD is constructed really well. The motor and controller are enclosed in a sturdy, high-quality feeling metal enclosure. The BBSHD has a larger metal enclosure than the BBS01/BBS02. This larger enclosure uses big heatsink fins to dissipate the heat from the motor and controller. Because of this cooling, the motor can run at high power for sustained periods of time, which is essential for these types of high-power motors.
This beefier cooling, stronger motor, and powerful controller really set the BBSHD apart from the less powerful BBS02 (48V, 750W). The BBSHD can run at its peak performance all day long, while the BBS02 often runs at 18A because it can't handle the maximum 25A all day long. So the BBSHD truly can output a lot more power sustainably because of its beefier build. This is also the reason why the BBSHD is quite a bit more expensive than the BBS02.
The enclosure is also rated IP65 waterproof. This rating protects it from low-pressure water jets in all directions. You, therefore, don't have to worry when you get caught in rain. You will only need to be careful when washing your bike with (high pressure) water.
Reliability and problems
Like the other Bafang mid-drive motors, the built-in controllers, unfortunately, aren't that reliable. The controllers tend to fail relatively often. Fortunately, the controllers can be replaced if this would be necessary. A lot of sellers also provide a replacement controller for free if you are still in the warranty period (1 or 2 years). If Bafang would be able to fix this reliability issue, their mid-drive motors would be near perfect.
You can lower the risk of controller failure by using a 48V battery instead of a 52V battery. The controllers tend to fail more often with 52V batteries. So in my opinion you should only go for the 52V battery if you absolutely want to get the most amount of power out of your BBSHD. Using a 48V battery will still give you a crazy amount of power, so the decrease in reliability does not way up to the increase in performance in my opinion.
Another problem that you will probably encounter when using a BBSHD is high wear on your drivetrain. This problem can't be blamed on Bafang however, the BBSHD is just so powerful that your chainring, chain, and cassette or freewheel will wear out much faster than without a motor. An average human can output around 150 watts of power, the BBSHD can output 10 times more power. So it shouldn't come as a surprise that your drivetrain will wear out much faster.
So if you want to use the BBSHD's incredible power regularly, you will be replacing cassettes and chains quite often. Periodic maintenance is just a necessity with powerful mid-drive motors and especially with the Bafang BBSHD.
Buy this Bafang BBSHD conversion kit @Aliexpress – Global shipping:
Conclusion
The Bafang BBSHD mid-drive conversion kit is an amazing conversion kit with an incredible amount of power which is really fun to ride. If power and fun are what you want, there will not be a better conversion kit available on the market. If you are not planning on using over 1500 watts of power, the BBSHD will probably be a little overkill for your needs. You then should look at the Bafang BBS02 instead, which still offers a lot of power, but at a lower price point.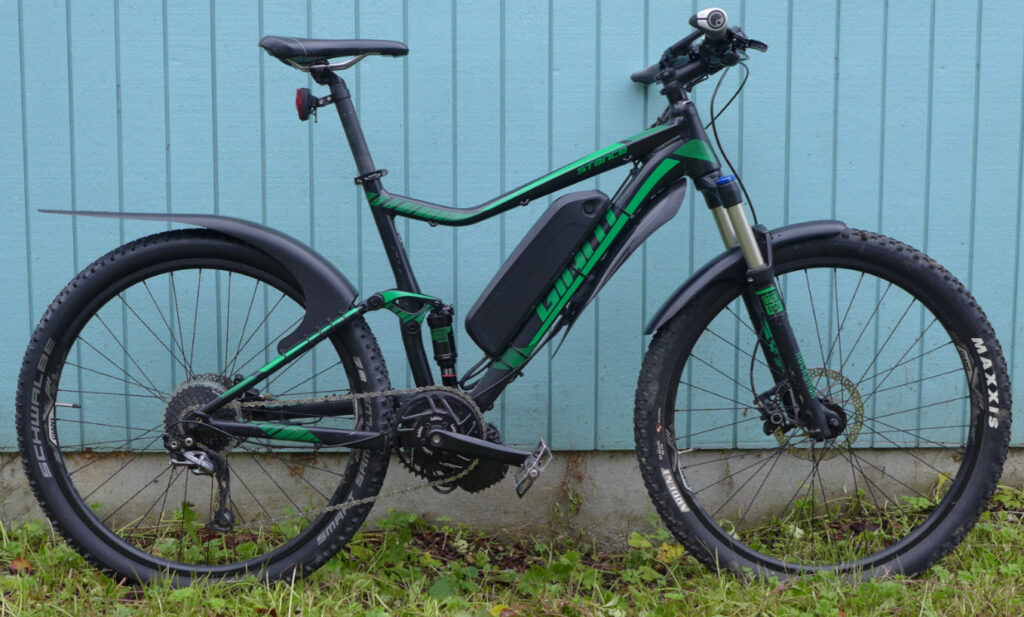 If you want to convert a fat-bike, the Bafang BBSHD is also the best conversion kit out there for this purpose. With their special fat-bike bottom bracket sizes, you can fit this amazing mid-drive motor to your fat-bike like no other motor can.
So if you want good fun, insane power, climb hills like they aren't there, travel at incredible speeds, or convert a fat-bike then the Bafang BBSHD will be the conversion kit for you!
| | |
| --- | --- |
| Power: | (5.0 / 5) |
| Torque: | (5.0 / 5) |
| Pedal assist: | (4.5 / 5) |
| Build quality: | (4.5 / 5) |
| Low maintenance: | (3.0 / 5) |
| Reliability: | (3.0 / 5) |
If you have any questions, want to start a discussion, or need some support, please use the comment section below. I will respond to you within 24 hours.