What's more valuable than having a smashing e-board under $500? We have crashed the internet waves to get the list of the best top 10 electric skateboards under $500, especially for you.
skateboarding is common in teens and adults as nowadays it is considered a hobby, and young guys and girls buy electric skateboards to look cool and trendy in their peers. E-skateboarding is not just a fun time activity, but it is also an excellent mental and physical sport. skateboarding is beneficial for both professionals and beginners in different ways.
Most popular electric skateboards
| Image | Product | Details | Price |
| --- | --- | --- | --- |
| | Caroma 37 Adult | 20 MPH and 700 700 Watt brushless dual motors | Check Price |
| | Miskoo 27.5 in | 5 KM/H and 300 Watt brushless power motor | Check Price |
| | KePeiDa | 18 KM/H and cool jet black deck | Check Price |
| | FAST & FURIOUS FT001 | 20 miles per hour and Anti-splash waterproof design | Check Price |
| | EnSkate R3 | 35 KM/H and Attractive deck | Check Price |
Whether it comes under the price range of $200, $300, or $500, every electric skateboard owns some advantages and disadvantages depending upon the product, its brand, and version.
E-boards are common among youth, so everyone who possesses it should understand the significant considerations to keep in mind while buying an electric skateboard. When you have prepared your mind to have an e-board under $500, consider this buying guide and try to grab the best product for yourself or your kid.
Buying Considerations
Purchasing and ordering of best item require a pre-knowledge about the product. So in the case of an electric skateboard, some significant considerations should be taken before making a purchase. The common things to know before making a purchase are as follows
Power Supply
Under the range of $500, if an electric skateboard offers you an adequate 700- 900 watt power supply with dual brushless hub motors, then it is a good thing to have. Dual motors help a lot in commuting long rides and work pretty well in terrains and off-road crashing. So buy a board with maximum power supply.
Battery timing
Don't look for an outstanding deck's outlook or exterior of the electric skateboard but give importance to its features and battery timing. An electric skateboard that covers a good mileage is critical, but what it drains out within an hour? So look at this feature of electric skateboard very intensely. Buy a board that covers a good range and requires no less time to chargeback.
Top Speed
Don't think of high speed like 30 – 35 mph under $500! It's evident if you are paying less, then you have to compromise somewhere. If you get a good board with a top speed of 20 miles per hour under the low pricing of 500 dollars, then it's a good deal. Don't go over; get the maximum benefit from less fortune.
Durability and Sturdiness
this feature is essential in every kind of board whether you will have it at less price or a high price. Durability and sturdiness of electric skateboard is a vital element. If your board isn't good enough to bear the jerk, then trust me, it's not worth it. To have a durable and sturdy board look for 7 layers of wood covering with a fiberglass casing on it.
10 Best E-Skateboard under $500
The Electric skateboard comes under $500 is suitable for daily commuting and shuttling to and back from college. This list is gathered after doing in-depth internet research.
1. EnSkate R3 Electric Skateboard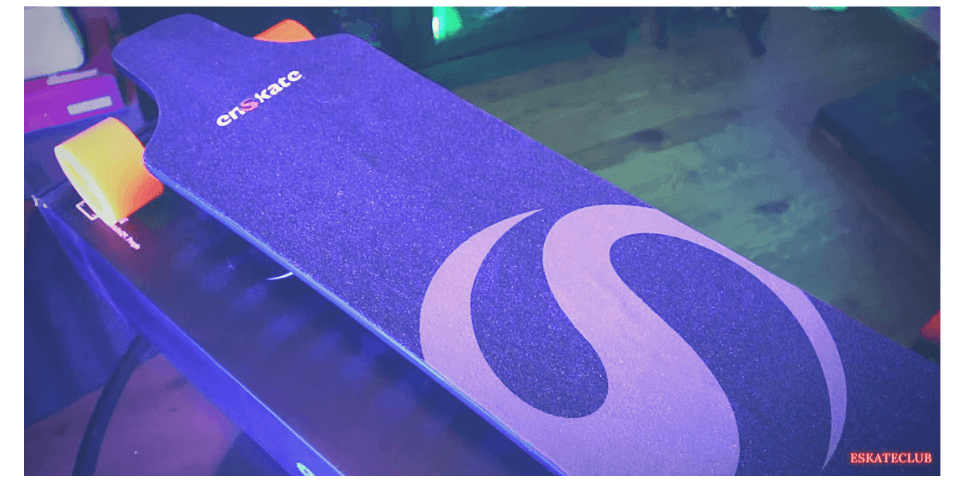 For those who want a safer alternative to walking or driving a car to the train station, the EnSkate R3 Mini is the ideal electric skateboard. That you can also carve on and use the kicktail to add some joy to your morning commute is a reliable and pleasant commuter. To know how EnSkate R3 is considered the best electric skateboard under $500, look at the top features of this best and cheap electric skateboard as follows:
The best mileage of 35 miles per hour under this much low money is offered only by EnSkate R3 electric skateboard.
The top speed of this electric skateboard is best for hill climbing with an acceleration of 35 KM/H.
It also gives a 20% hill climbing grade.
This electric skateboard comes with regenerative braking battery generation that should be a plus in every electric skateboard of today's world.
The charging time of this electric skateboard is a bit more than 4 hours, but still, we can compromise charge time on its speed and range.
The EnSkate R3 electric skateboard battery is designed on ESC to give stable torque and controlled acceleration.
EnSkate R3 is a beginner-friendly skateboard with durability, faultless quality of the structure, and an eye-catchy appearance. It's safer than you think, and you'll love it after miles of cycling. EnSkate R3 will make your daily commute as fast and more convenient as a motorized vehicle.
2. Caroma 37 Adult Electric Skateboard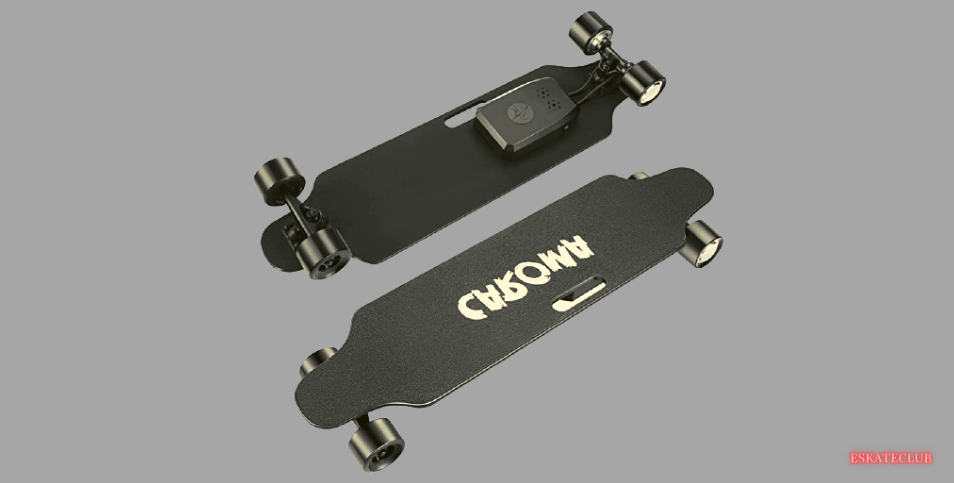 The high-performance electric longboard from Caroma offers an unbelievably smooth and comfortable ride. The board is quick, easy to ride, and it looks great, too! This board is considered best for both land and terrains, and its wheels and deck are waterproof, which ensures the sustainability of the product. Essential features of Caroma Adult Electric Skateboard are
It gives a scorching top speed of 20 MPH.
The range of Caroma Adult Electric Skateboard goes up to 15 miles.
Caroma Adult electric skateboard is considered the best board under $500 because of its U-shapes sturdy and robust deck with PU wheels that retains comfort and ease.
It has improved 30% climbing grade than EnSkate R3 electric skateboard.
Caroma Adult electric skateboard comes with 700 Watt brushless dual hub motors to avoid any kind of hustle during the ride.
Three-speed modes make this electric skateboard makes Caroma adult an exclusive and boosted electric skateboard. Because of stable braking, it gives easy and smooth deceleration and braking. So overall, Caroma Adult is best known 15 miles range electric skateboard under $500.
3. Miskoo 27.5 in Electric Skateboard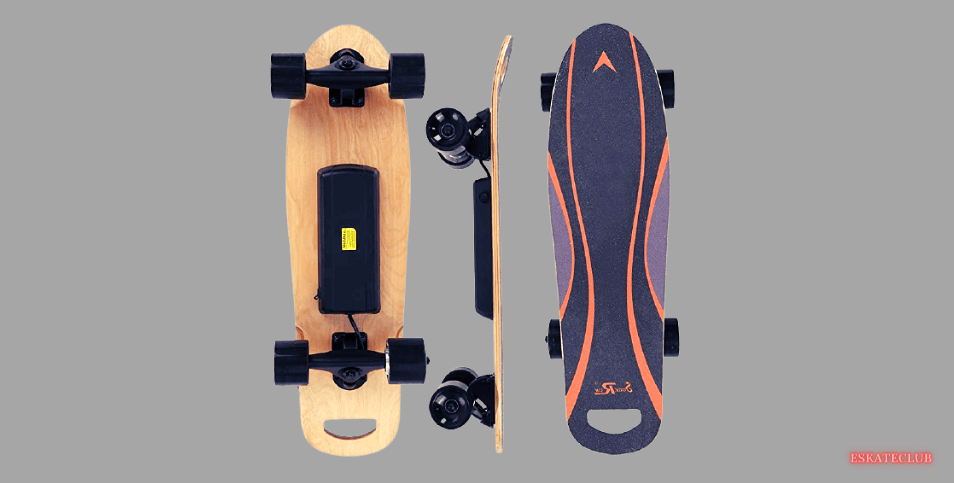 If you are looking for a low investment of $500 for your kid, Miskoo electric skateboard is the best choice for you. The hardware of this electric skateboard is strong enough to face the jerks and jolts while practicing. The distinguishing features that make Miskoo electric skateboard as best e-board are
The Miskoo electric skateboard deck comprises seven layers of maple wood that is highly resistant to compression, and it is strong enough to deal with the dreads.
The speed of this electric skateboard is 15 kilometers per hour with a 15% climbing grade.
Mileage of Miskoo electric skateboard is appropriate for kids, i.e., 6-8 KM.
This electric skateboard contains a 300 Watt brushless power motor.
Overall this board is suitable for the beginner, but we can look for other options for better power, range, and speed. So if you deliberately want to have a limited-speed electric skateboard for your kid to practice, you can have Miskoo electric skateboard.
4. KePeiDa Electric Skateboard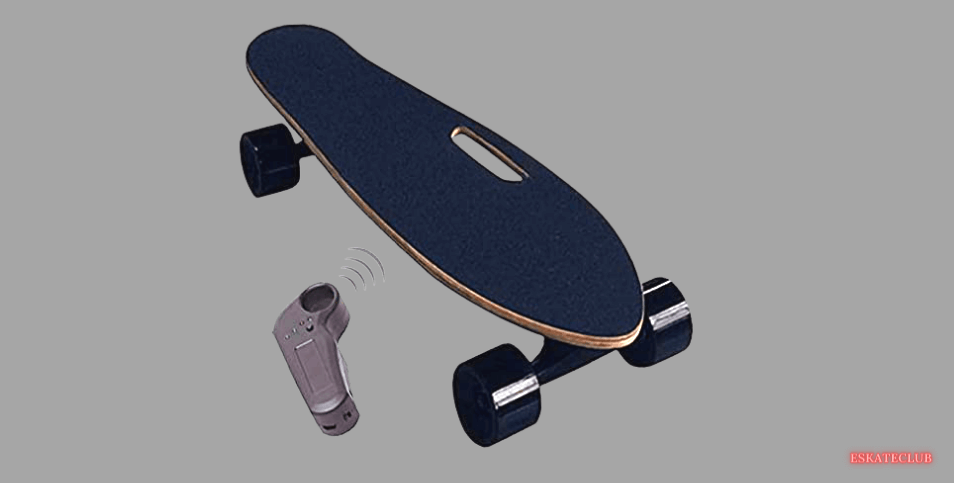 As one of the best budget electric skateboards available on the market, the KePeiDa electric skateboard has a good reputation, so let's do a detailed review of its specification and top features to find out whether it's best on the list or not. Hence the prime parts of KePeiDa electric skateboard are
As mentioned earlier, this electric skateboard is a budget-friendly board with good range and power.
The high speed of the KePeiDa electric skateboard is 18 KM/H.
The endurance of this e-board is relatively less, i.e., 6 – 8 KMK/H.
KePeiDa electric skateboard comes with remote Bluetooth capability through which you can easily adjust the speed to this electric skateboard along with gear shifting.
KePeiDa electric skateboard is a cool jet black mini-board covering quite useful features for a low price of $500. Because of its mini-deck, it is considered the best board specifically for kids. This board attains a robust braking system and smooth stopping capability to ensure the kid's safety while riding. Hence, KePeiDa electric skateboard could be useful for your kid.
5. Caroma 32 Electric Skateboard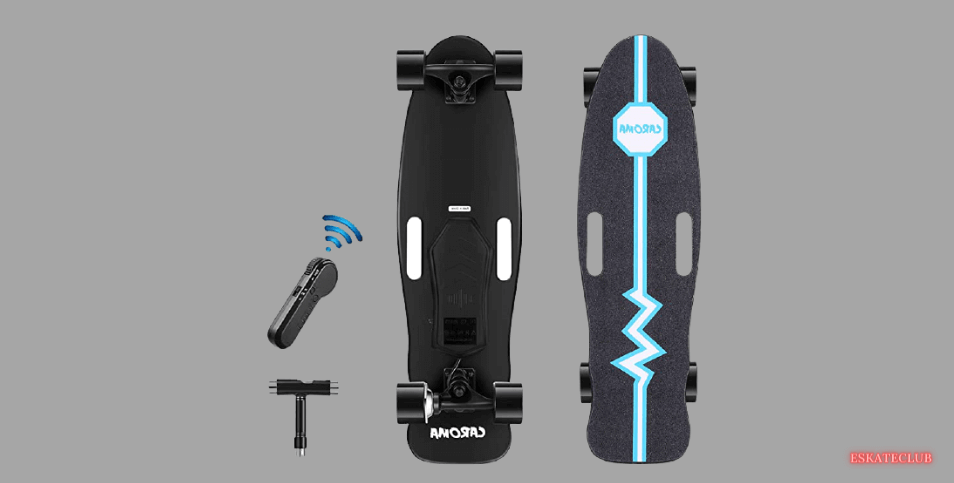 Another variant under the Caroma brand is known for its remarkable sliding capacity without even electricity. Caroma Electric skateboard comes with big rebound durable wheels to ensure a smooth ride all the way long. These boards lie under low pricing and are thus considered the best cheap electric skateboard in the market. The key features of the Caroma 32 electric skateboard are
The range of this electric skateboard is 6 to 8 miles per hour.
The Caroma 32 electric skateboard's high speed is 12.4 miles per hour with a better speed under the range of $500.
Caroma 32 electric skateboard is safe for every rider because of its three stable speed and braking modes.
It possesses an appropriate charging time of 2 hours.
It can go well on roads and pathways with a suitable power motor of 350 Watts.
As both Caroma 32 and Caroma 37 adult board comes under $500, according to my point of view and specifications, you should consider Caroma 37 because of its top speed and quite good mileage.
6. VANP Electric Skateboard with remote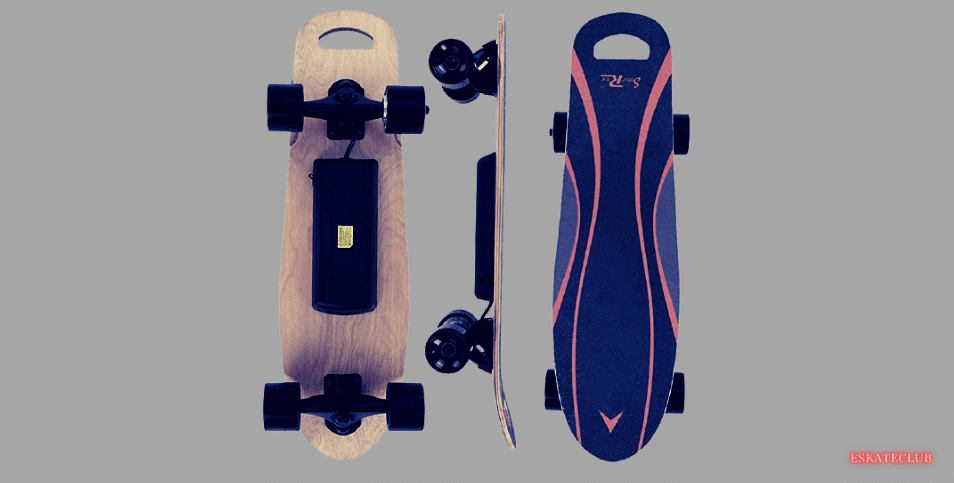 A better board for teens and adults under $500 is VANP Electric skateboard. Okay, it doesn't contain high-tech features like other boards, but it is still good to have in hand. VANP is appropriate to go to school and trip back home. Decent parts of the VANP electric skateboard are
This fish e-board comes under $500, with the classical deck made up of 7 layers of wood.
The VANP electric skateboard's high speed is 15 miles per hour with a 15% climbing grade.
The range of this board is 6 – 8 miles per hour.
It requires 2 hours to get fully charged and ride back to the park so that kids would find it good because of less charging time.
The polyurethane material of wheels provides an excellent and smooth ride.
VANP electric skateboard is appropriate for the age above eight years old till 12 years old, as it carries a maximum load of 220 lbs. Remote control capacity makes this e-board even more suitable and apt for young types of blood.
7. MJcoffee Somatosensory Electric Skateboard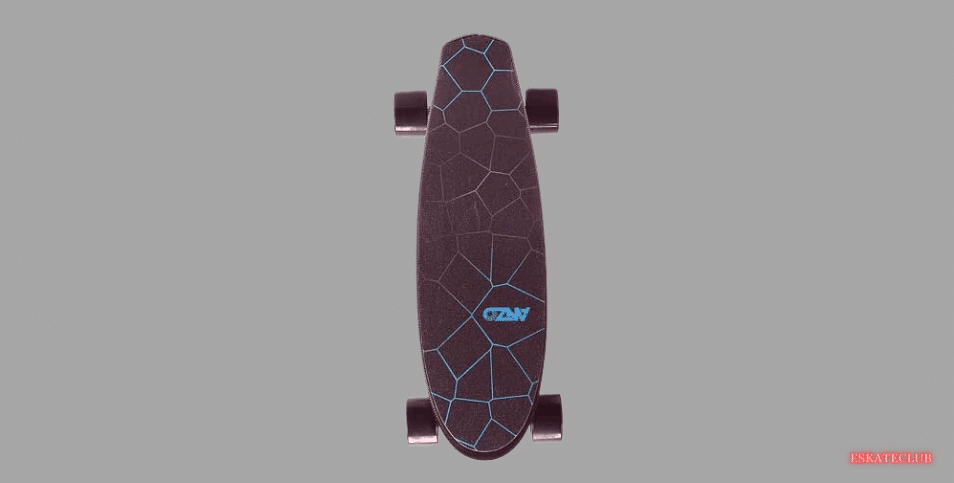 With an electric skateboard, you can quickly and affordably get to where you need to go. MJcoffee electric skateboard is an entirely reasonable board with decent specifications. Here I want to give an honest review of this product. This board lies under $500, but it still lacks some important things. Such as the features of MJcoffee Somatosensory electric skateboard are
The deck of this electric skateboard is designed with subtle graphics and is eye-catching.
It comes with powerful dual motors to give a robust ride to the user.
The speed of this electric board is 15 kilometres per hour.
The MJcoffee Somatosensory Electric Skateboard wheels are made up of magnesium alloy to support the sober rides.
This board is adequate for practicing only. If you are looking for something that looks cooler, you could consider MJcoffee Somatosensory Electric Skateboard because it comes under $500.
8. Nesaila Electric Skateboard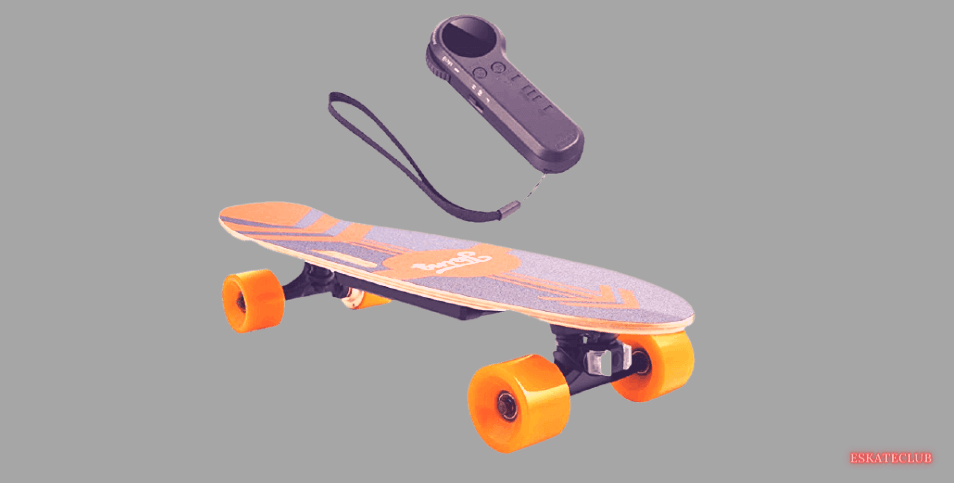 This electric skateboard looks excellent and smooth, but one of the significant drawbacks is charging time. Nesaila electric skateboard's ride is fun, but the battery died after just 20 minutes of high speed, even though it had been wholly set previously. So demanding is the main hurdle in this electric board. Features of the Nesaila electric skateboard are
This electric board comes with 3-speed modes, which are pretty okay for beginners to manage the ride.
Nesaila electric skateboard is pretty cool with its high speed of 20 kilometres per hour.
This board with a 20 mph speed under $500 comes with a single motor of 350 Watt.
This electric board's hardware is quite trendy and attractive, and the deck is made up of 7 layers of maple wood.
The charging time of the Nesaila electric skateboard is 2 hours and is suitable for the next ride.
Nesaila electric skateboard is suitable for commuting around, ride to college and back to home, better for the evening outing, etc. This electric skateboard is excellent for exploring and carving around the town. But due to its less battery timing, this board isn't the best choice for most people.
9. FAST & FURIOUS FT001 Electric Skateboard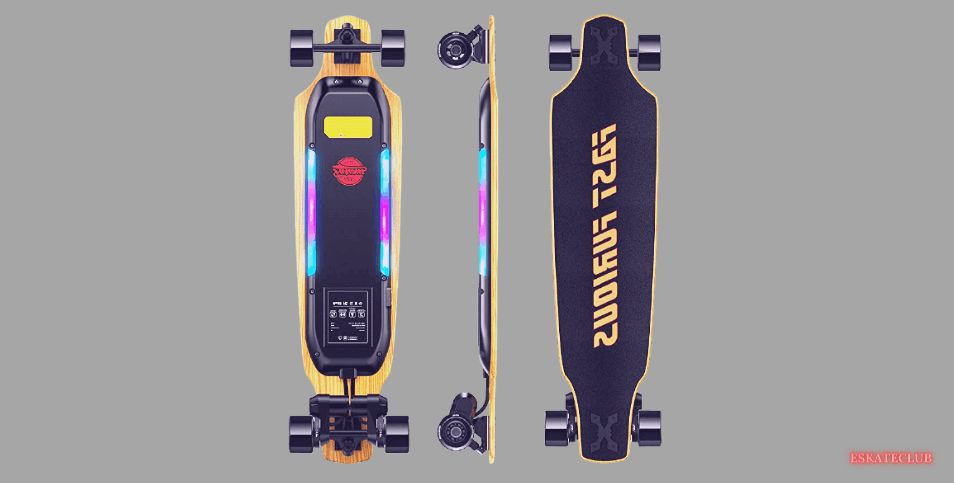 20-mile range electric skateboard under 500$ is best for daily commuting and carving. Fast and Furious FT001 electric skateboard is known for its good speed. A great merge of speed and range under the $500 price range comes in the FT001 electric skateboard. Distinguishing features of this trendy and classy e-board are
Among other electric skateboards, fast and furious FT001 electric skateboard owns a top speed of 20 miles per hour which is useful in this price range.
Do you know what's unbelievable about this electric skateboard is that it carries dual brushless motors with a 900 Watt power supply?
Attractive features are in the Fast and Furious FT001 electric skateboard vein because it owns colorful LED lights that change colors on moving and turning.
Indeed this board is better in this pricing because it gives a good mileage of 17 miles.
The no-welding configuration decreases the slide plate maintenance cost and makes the electric longboard body stronger. Seven layers of wood also make it way stronger to ride off-road along the terrains.
10. Hebaotong Electric Skateboard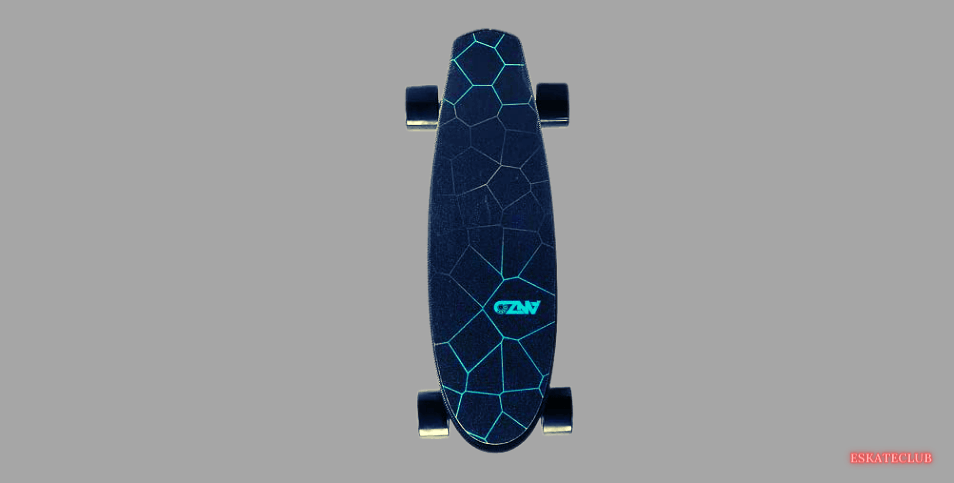 Hebaotong e-board, an excellent long electric skateboard with a single hub motor, is considered a reliable product for teens. This electric skateboard comes with a built-in pressure sensor that guides your kid about nasty jerks before the jump. Quite flexible features of the Heabaotong electric skateboard are:
This board is armed with a drive motor that gives a high speed of 15 km/h.
This electric skateboard improves your comfort level by providing freehand control to the rate.
The design of this board is made to attract others.
Hebaotong Electric skateboard comes with an ergonomic and rechargeable remote control design.
Though Hebaotong electric skateboard lacks top speed like other boards, we can still compromise it over others because of its price. You can have this board if you want something to replenish your parched life.
Writer's Choice
After conducting in-depth internet research on the best electric skateboards under $500 and using a few for a test ride, in my opinion, you should consider anyone from the below-mentioned top three best e-boards under the low price range of $500.
Apart from these three (speed, range, and motor) promising features, these electric skateboard contains a right combination of overall specifications. These top 3 electric skateboards under $500 are suitable for daily commuting and riding to and back to college.
They are considered ideal for both kids and adults. They are ideal for practicing and traveling as these boards have good climbing grades to be regarded as best for off-road and terrains.
FAQs
Q- Why are electric longboards so expensive?
A- Many good electric skateboards cost good money. Since the battery of the e-boards is made up of many smaller battery cells, that is quite pricey. Electric skateboard battery packs generally carry 10 to 30 of these individual battery cells, with prices ranging from $200 to $500 depending on the range and use you need. So the electric skateboards with dual power motors usually price more than a single battery.
Q- Is the Boosted Board Worth it?
A- Of course, the boosted boards are always worth it. The board with tremendous strength and speed is known as the expanded board, and they commute well. But it's the handling. It is quite tricky for beginners. The boosted boards are smooth to ride, and the super flex deck offers excellent power.
Q- Is it hard to ride an Electric Skateboard?
A- Yes, it's hard in the beginning only. It might be challenging to get on the board and maintain balance the first few times, but riding an electric skateboard is no different than riding a standard non-electric skateboard. The only difference is that this skateboard is driven by a motor that can be operated remotely.
Q- Does Electric Skateboard have Brakes?
A- You will travel as a passenger with both feet on the board when being pushed around by an electric motor. E-boards even come with brakes. To slow down, you don't have to break with your foot. Simply click the button on your remote control, and the e-skateboard will slow down on its own.
Q- Can you kick-push an Electric Skateboard?
A- Yes, to some extent, it is debatable! The drive mechanism of an electric skateboard defines how well it can be ridden like a non-powered skateboard. The drag on a belt-driven board is significant, and it's not easy to push an e-board, but you can kick a non-electric skateboard easily.
Related Buyer Guide