Are you looking for a performance alteration for your longboard? Or do you want to upgrade your existing electric skateboard? You can accomplish either in no time using a conversion kit for an electric skateboard.
What is an e-Skateboard Conversion Kit?
Conversion kits are specifically designed to mount to your electric skateboard. Such kits are more generally used for longboards, kiteboards, and even traditional skateboards. Kits are available in a variety of forms on the market. Our guides, reviews, and informative articles are here to assist you in making an informed decision.
Some companies have developed electric longboard conversion kits that make it easy for you to transform your conventional, aka traditional skateboard, into a powerful and spectacular electric ride. So, why not attempt converting your old longboard into an electric skateboard if it seems interesting? Check out these conversion kits.
Best conversion kit
Do you need a conversion kit?
Understanding why before diving into the incredible conversion kits available in the market is crucial to your satisfaction with your purchase. Consider the following as you make your purchase decision:
As you may be aware, an electric longboard is easier to control than a standard skateboard because of the overall length, and more features can be incorporated in the conversion kit such as the speed and stopping may be controlled remotely.
Steering is straightforward on either board style as you can steer by moving your hips from side to side, or alternatively, lean your body in the desired direction, and the board will guide you there. In general, a longer board is easier to control.
A conversion kit helps you mount the drive system to your existing board so that you can command your electric skateboard with either manual, or self-propelled motion.
With the help of a conversion kit, you can both get your exercise, and also increase the speed and range of your board.
Getting a DIY conversion kit worthwile as a transportation option considering the cost of fuel and other vehicle options. 

Best 5 Electric Skateboard Conversion Kit
Compared to other types of boards, the electric longboard is appealing because of its speed and flexibility. But how can you pick a suitable kit? Look at the top 5 most popular electric longboards conversion kits, and you'll have your answer
1. Maxfind M5 Drive Kit Electric Skateboard DIY Kit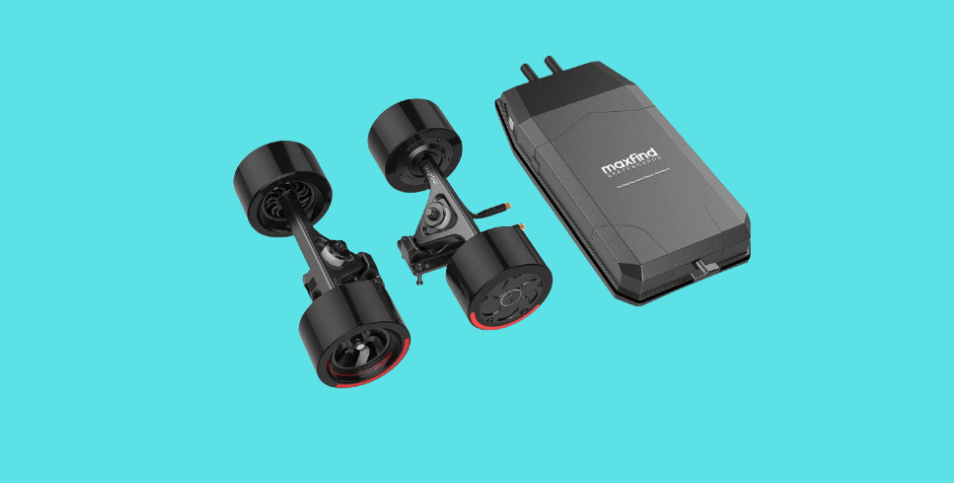 The Maxfind M5 Drive Kit is a DIY kit that can be fitted to any skateboard, just like a regular truck. It enables you to recycle your deck into a full-fledged electric riding machine. It's also great to travel with due to its small size and utilizes the basic technology of the Max4 PRO electric skateboard. 
Maxfind is a DIY kit
You can personalize your board using the Maxfind M5 Drive kit anytime.
It is smaller in size than most other units. 
Allows you to adjust the speed and range as per your ability, comfort, and need.
If you enjoy customization, the Maxfind M5 Drive kit is an excellent option to consider. It can be used on any wooden board and will give you style, and a distinctive look.
2. BKB Duo Electric Skateboard Kit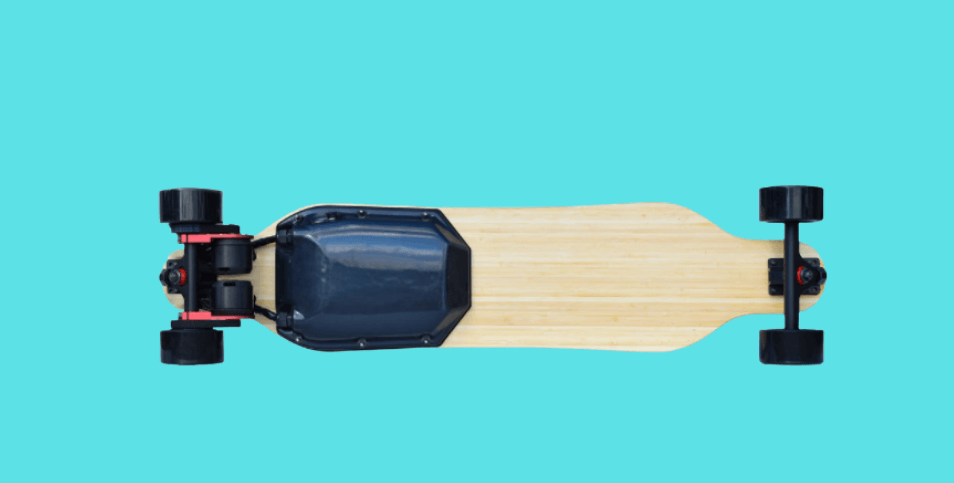 The BKB Duo is a simple-to-assemble, high-performance DIY electric skateboard kit that comes with all of the necessary parts, tools, and instructions. BKB Duo is indeed the best kit someone could have for adventures as it contains all the powerful tools in it.
You can quickly assemble your electric skateboard using the BKB Duo kit and learn how each component works.
BKB Duo kit provides you the pleasure of riding something you constructed yourself.
This spectacular kit is totally modular and designed in-house that affirms the best quality of the product.
Specifically for the wheels, flywheel pulleys are the default form of wheels as there are hundreds of different wheel kinds to choose from. Flywheel pulleys will come standard on the board. Thus any wheel with a simple/clone flywheel core will function.
3. TeamGee H3 Kit, Bolt-on Electric Skateboard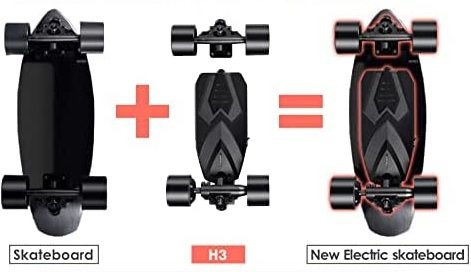 The Revel Board Kit is a direct drive bolt-on electric skateboard built from the ground up for unrivaled adaptability, enormous performance, and the highest quality parts and materials.
Revel kit provides 90mm 74a wheels for casual riding.
It also gives you the iconic 105mm Discovery Cloud Wheels for ripping through the streets.
It works with a wide range of conventional longboard wheels and can be placed on most decks with just four screws, just like a skateboard truck.
Best to deal with and easy to install kit.
4. M6 Drive Kit Electric Skateboard DIY Kit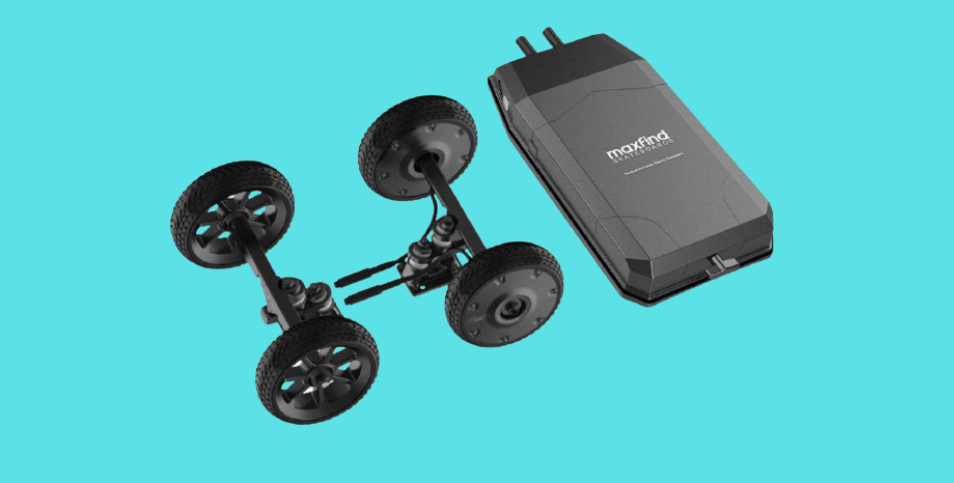 Maxfind M6 Drive Kit contains a 10s Hobbywing Electronic Speed Controller. This Hobbywing ESC speed controller provides exceptionally smooth acceleration and braking while maintaining intuitive control.
Dual 1200W hub motors are used in this driver package.
Hub motors don't need belts and are less likely to break down. Hub drives also have the advantage of being quieter than belt motors.
It works with a wide range of conventional longboard wheels and can be placed on most decks with just four screws, just like a skateboard truck.
It works great in any situation by maintaining the speed as needed and allowing subtle control over braking. So, M6 is considered the best kit for the learners as it is a safety kit and protects you from overspeeding and going beyond the border.
5. Vestar E-Skateboard DIY Kit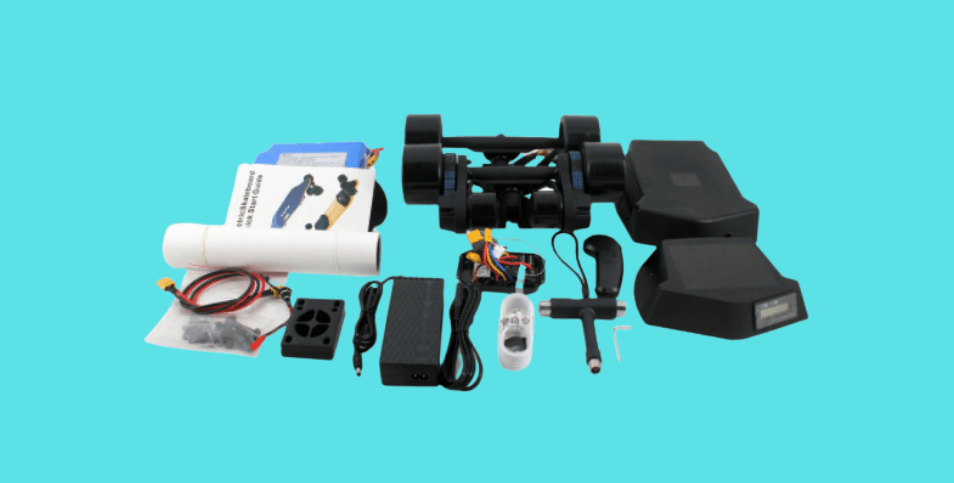 Vestar Skateboard is known for its strong e-skates. Vester E-Skateboard DIY Kit sits quietly in the famous catalog of best-known kits. You can convert your deck using this Vester e-skateboard DIY kit.
The Vestar V2-Pro is a high-performance belt-driven electric skateboard.
It owns a top speed of 25 mph and a range of 15 to 18 miles.
This ride isn't just enticing because of its performance; it's also affordable compared to other e-board conversion kits on the market.
Conclusion
Electric skateboards appeal to most commuters since they allow them to get to their destination without exerting themselves.
You may create whatever deck you want and transform it into a powerful e-board using modern e-skateboard conversion kits.
What a wonderful sense of liberation these conversion kits provide to electric skateboarders so that you can alter your boards at any time, anywhere.
FAQs
Q- Is it cheaper to build an electric skateboard?
A- Making your electric skateboard is less expensive than buying one out of a box. Create a DIY electric skateboard using quality and custom-manufactured electric skateboard parts. It will be better in practically everything, including reliability, peak speed, torque, range, aesthetics, and charge time.
Q- Does a mini electric skateboard kit is reliable?
A- A mini electric skateboard conversion kit is best for short and small skateboards. Especially, children who are learning skateboarding and want to experience adventures can consider the mini customizable electric skateboard conversion kits.
Q- Which DIY electric skateboard conversion kit is best?
A- The Maxfind M5 Drive Kit is considered the best conversion kit because it can fit any skateboard, just like a regular truck. It enables you to recycle your deck into a full-fledged riding machine. It's also a great travel companion due to its small size. So, overall Maxfind M5 pro is considered the best DIY conversion kit for electric skateboards.
Q- Can you turn an average skateboard into an electric skateboard?
A- An electric skateboard conversion kit is required if you wish to convert your standard longboard into an electric skateboard. You can easily mount your current board and upgrade it to any level using a conversion kit.